Noah The Musical at Sight & Sound Millennium Theatre Lancaster, PA

Description
Noah The Musical at Sight & Sound Millennium Theatre Lancaster, PA Photos (6)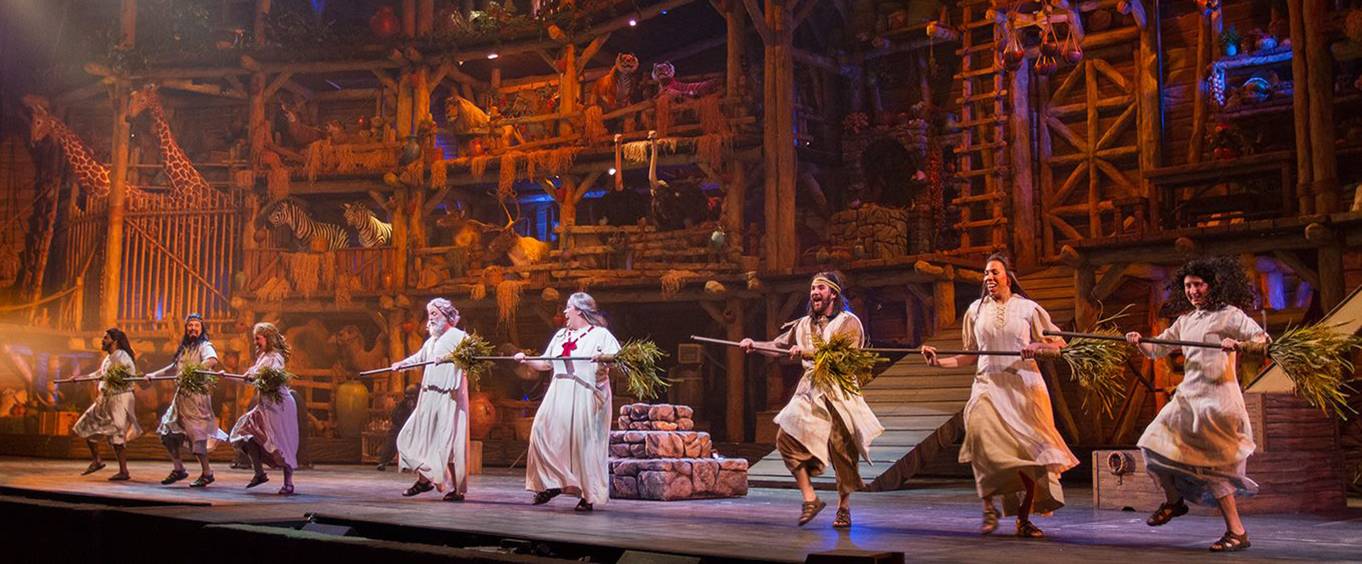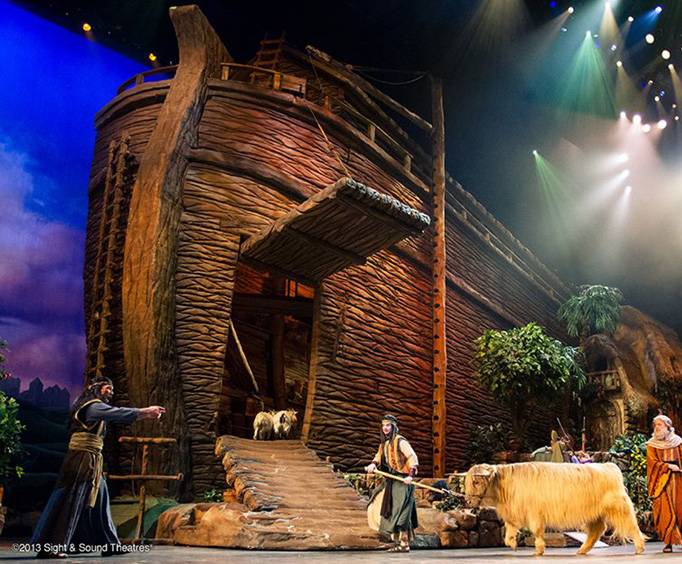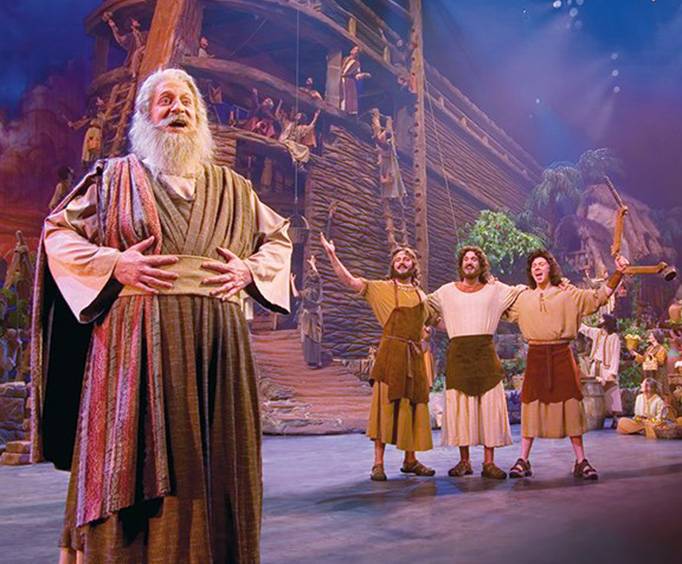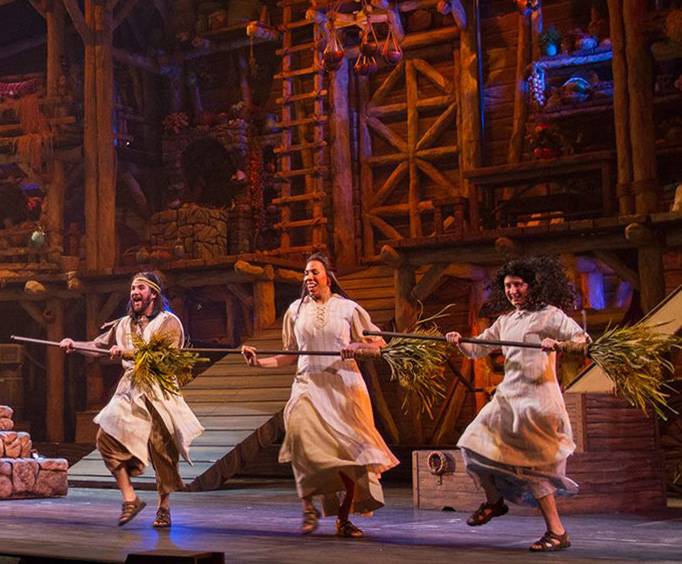 While Noah the Musical is no longer running at Sight and Sound Theatres, audiences will love the theater's heartwarming portrayal of the true meaning of Christmas in the beautiful performance of The Miracle of Christmas.
Travel back in time with one of the Bible's most beloved stories, Noah The Musical at Sight & Sound Millennium Theatre in Lancaster. At Noah The Musical, join Noah and his family as they embark on the journey of a lifetime to build an Ark in a land that has never seen rain. Noah will face many adversaries in his struggle to complete the colossal Ark, which is required by God to hold two of every animal.
Although Noah and his family have to face much opposition, he defies the odds and completes the enormous Ark before the arrival of the predicted flood. After the Ark is constructed, watch in awe as hundreds of animals are led through the aisles of the audience and onto the enormous four-story vessel. This magnificent performance allows guests to experience the triumph and recognition Noah receives after completing his once thought impossible task assigned to him by God.
Noah The Musical brings the story of Noah and his Ark to life with a massive four-story Ark that towers over the audience. The story plays out on a 300-foot stage which surrounds the audience on three sides, making for an unparalleled theatrical experience. This heartwarming story is presented through beautiful music, larger-than-life rotating sets, state of the art special effects, an amazing cast of professional actors, and numerous live animals. Noah The Musical has been seen by hundreds of thousands of guests, so come see for yourself why it's one of the most popular Sight & Sound productions to date!
About the Sight & Sound Millennium Theatre
While the shows featured at the Millennium Theatre are certainly grand in their own right, it takes a certain sort of theater to be able to present these tales in their full glory, and that theater is Sight & Sound Millennium Theatre. This stunning theatre boasts a massive stage capable of rotating set pieces and holding designs over 4 stories in height.
Sight & Sound Millennium Theatre is more than equipped to place you directly in the middle of the story with 3D video imaging enhancements, pyrotechnics, laser lighting, and many more special effects to provide guests an impressive, immersive time of theater in Lancaster, PA.

Reviews
4.9 |
69 reviews
Edward Payne
Baltimore, Maryland
✓
Verified Traveler
I love the shows they have there, they are excellent.
Edward Payne
Baltimore, Maryland
✓
Verified Traveler
"The show was wonderful."
The show was wonderful.
Rebecca Wailes
Richmond, VA
✓
Verified Traveler
"This show is unbelievable."
This show is unbelievable. Top notch talent with amazing sets, and hundreds of animals and animatronics.
Lynn Wood
Bowmanville Ontario
✓
Verified Traveler
"Unbeleivable "
Unbeleivable