Lancaster Activities: Show Tickets, Things to Do, Amish Tours, Dining and Attractions
Popular Activities & Lancaster Attractions
Dutch Wonderland
Opening in 1963, Dutch Wonderland is a 48-acre theme park geared towards children and their families. The park includes over 32 rides ranging from family fun rides to thrilling roller coasters, Duke's Lagoon water park, entertaining shows, prehistoric park featuring animatronic dinosaurs, eateries to enjoy, and shops to grab a variety of souvenirs and trinkets. This park will be the perfect place for you to bring your family and enjoy a day together riding fun rides and spending time with one another.
Hersheypark
To enjoy all things chocolatey head to the main tourist attraction in the area that is just a short drive from Lancaster, Hersheypark. Originally a playground for Hershey employees and their families, this theme park has grown immensely since it opened in 1906. The 121-acre park features over 70 rides and attractions for the whole family to explore. Enjoy thrilling roller coasters, fun family rides, spectacular shows, a water park during the hot summer months, delicious restaurants, and amazing dessert shops filled with tons of chocolate desserts and treats to try.
Escape Room Lancaster
Put your detective skills to the test at Escape Room Lancaster. Pick from a variety of three entertaining and fun themed rooms as you are locked inside for 1 hour to solve all the clues and escape before time runs out. Perfect for family and friends to enjoy together, team-building, or a fun couples date activity, you will have a blast solving all the puzzles and getting out before the time expires. Work together and try you hand at the Escape Room Lancaster today!
Historic Attractions
The Amish House and Farm
At this fun Amish attraction in Lancaster county, you can learn all about the Amish community and their lives. Take a guided house tour of a Amish house and farm to learn how the people survive and thrive through their everyday lives. After, head out on a bus tour exploring the beautiful countryside of Lancaster to see real Amish communities and even stop at an Amish business to explore the handmade crafts and food items. After your guided tour of the home and country roads, enjoy spending time on the farm where there is plenty to enjoy with the whole family including a petting zoo where you can pet and feed farm animals, see an Amish-built schoolhouse, and so much more.
Wheatland
The Wheatland home was built in 1828 and was formerly the home of the 15th President of the United States, James Buchanan. He occupied the home for two decades, including during his presidency. The home was designated a National Historic Landmark and is now open for guided tours to learn about this fabulous structure and the significance it brought to the areas history. Learn about the areas history, about the 15th president, and so much more provided by the expert staff. You can also grab a souvenir or a piece of history home with you at The Museum Store for great gifts and trinkets to enjoy.
Rock Ford Plantation
Home to Edward Hand, the Adjutant General to George Washington during the American Revolution, the Rock Ford Plantation was a working farm complete with fields, orchards, and livestock. You can now tour the home and acreage, complete with period furnishings from the era of when the Hand family lived at the estate around 1794-1802. During your time at the home, you will learn about the Hand family as well as the enslaved people who lived here and were often undocumented.
Experience Nature
Long's Park

Williamson Park

Lancaster County Central Park

Overlook Park
Restaurants in Lancaster, PA
Iron Hill Brewery & Restaurant

Rachel's Cafe & Creperie

Shady Maple Smorgasbord

John J Jeffries Restaurant
Lancaster Most Popular Activities
Experience some of the best music in Lancaster at the Jukebox Jive show. This brilliant music show is filled with energy and features some of the best talents in Pennsylvania.
<
Dec 10
N/A
Dec 11
N/A
Dec 12
N/A
Dec 14
N/A
Dec 17
N/A
Dec 18
N/A
Dec 19
N/A
Dec 21
N/A
Experience an amazing time in Lancaster, PA with tickets to the Magic & Wonder Dinner Theater where you can watch the amazing Mystery Magic Show. It features some stunning illusions and a variety of other entertainment elements.
Dec 10
N/A
Dec 11
N/A
Dec 17
N/A
Dec 18
N/A
Dec 24
N/A
Dec 25
N/A
>
Hersheypark in Hershey, PA, is a theme park the entire family will enjoy, with exciting thrill rides for the adrenaline junkies and mild kiddie rides for the younger set, as well as live-action shows and music.
Dec 11
N/A
Dec 12
N/A
Dec 13
N/A
Dec 25
N/A
>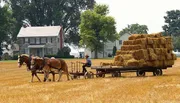 The Amish Experience is an experience like no other. With a bus tour, a tour of the inside of an Amish home, and an Amish movie, there is something for everyone to learn and experience. Whether you want to learn more about the people and their way of life or what it would feel like to live without modern-day conveniences, this tour will help fulfill that desire.
Experience Amish culture and have a fascinating look at Lancaster, PA with the Premium Amish Country Tour including Amish Farm and House activity. During this tour, guests will be able to visit a real Amish farm to discover the culture and lifestyle of the Amish people that live and work the land every day. It is an awesome way to learn about the area!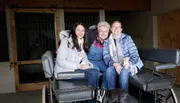 Learn all about Lancaster on this fascinating journey through its city streets. Visit the most historical locations in the city while learning something new during an unforgettable adventure.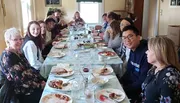 Experience the beauty of Amish life with this Narrated Amish Farmlands Tour with Authentic Amish Family Meal. Guests will enjoy a bus ride through the stunning countryside where they'll see beautiful Amish country. Then, top it all off with a delicious home-style Amish meal.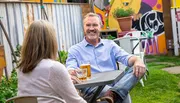 The Lancaster History and Craft Beer Walk is the perfect way to experience the city of Lancaster by visiting many landmarks and historical sites in Lancaster's urban center. Sample some delicious local brews while discovering the most fascinating landmarks that Lancaster offers.
Sample some of the best sweets and delicious treats of Lancaster with tickets on the Sweet and Savory Walking Culinary Tour of Lancaster.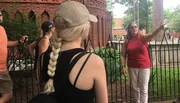 Experience the cultures and flavor of Lancaster, PA with this exciting foodie endeavor. On the Private Walking Food Tour of Lancaster, you will sample local cuisine while experiencing the history of this iconic city.