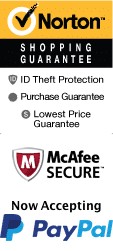 Thunderbird Lodge
Grand Canyon National Park, 10 Albright Ave Grand Canyon Village, AZ 86023
One of several lodging options in Grand Canyon, Arizona, the Thunderbird Lodge is located just along the rim trail of the canyon.
This trail runs from Hermits Rest to Kaibab Trail, a span of almost 13 miles. The lodge also has some rooms touting partial views of the canyon. And the views are awesome! Head east from the lodge to see Yavapai Geology Museum and some of the more glorious views offered via their large windows, or go west to Trail View overlook.
An alternative to canyon view, is the street side view. Located in the heart of the historic district, Thunderbird is one of the more contemporary lodging choices, with most rooms offering the same amenities and size. Amenities include; full bath, flat television, hair dryer, safe, coffee maker, refrigerator, and either one king size bed or two queens.
The Thunderbird is in the historic village, and while you are there, you will be within walking distance of great eateries, gift shops, and several National Historic Landmarks. Hopi House offers native arts, crafts, jewelry and rugs. Village history, dates to stage coach days prior to the entry of the railroad in 1901. Lookout Studio offers great views, traditional souvenirs, books and photographic prints.
The town's unique design does an excellent job of integrating with the beautiful surrounding canyon landscapes. During your visit, you may also want to partake of a rafting or mule tour. Motor coach and railway tours are also available. And so much more, so, plan your trip to optimize the sightseeing, or make several trips and spend as much time as you like at your favorite spot.