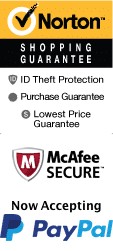 Near Lake Tahoe, California, in the city of Truckee, Tahoe Whitewater Tours is a company that offers rafting and kayaking adventures during the whole summer.
The company provides guided tours with rafting and kayaking along with a guide school to train new guides.
Guests can have a choice of rafting in half-day, full-day or multi-day spans. They can enjoy kayaking on a 2-1/2 to 3 hour adventure on the Truckee River. There are levels for all different types of guests and age levels. Beginners can raft on the class II and III stretches, and more experienced rafters who seek a challenge and more adventurous trip can raft on the upper levels.
For kayaking, guests can experience the tranquil river with some fast areas for extra excitement. For those wanting to learn to be a guide, Tahoe Whitewater Tours offers a guide school that will prepare them for guiding tours of their own.
Whether you are looking for a fun and simple outdoor activity or you seek an adventure packed full of adrenaline charges, the Tahoe Whitewater Tours has what you want. There is truly something for everyone no matter your skill level or age. Experienced guides will take you on an adventure in this beautiful area of the country that you will never forget, and you will want to repeat every year.