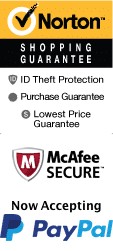 Tahoe Brew Tours in Lake Tahoe, CA
1001 Heavenly Village Way South Lake Tahoe, CA 96150
Tahoe Brew Tours has several options for anyone wishing to visit the best breweries in town.
This company offers a private tour, if you'd rather not share the day with strangers, in addition its group tours. Located in California's Tahoe basin, this is an opportunity to tour the best Tahoe has to offer with guides who know where all the best places are.
Letting Tahoe Brew Tours be your designated driver for the day allows you maximum enjoyment with no fear of legal consequences. Your guide will take you places the average tourist could never find, and be able to tell you about interesting local history in between breweries. If you enjoy the taste of quality beer, taking this tour will be something to remember with pleasure.
By the time you come to the end of the tour, you'll have seen more than beer and breweries. You'll have seen some of the most inspiring, awesome scenery this country has to offer. The Washoe Native American tribe gives Lake Tahoe the name 'Big Water.' At your first sight of it , you'll see that it's a very apt description for this beautiful lake.
There is no doubt the Tahoe basin in California has the kind of views and brews you can't match anywhere else. Next time you're in the area, you really should treat yourself with a Tahoe Brew Tour.