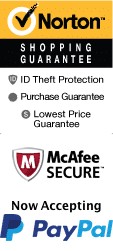 Lake Tahoe is a fresh water lakeside that is only less deep than one other body of water in North America.
Proudly nestled in the Sierra Nevada section of the United States, it is the second deepest lake in the US at 1,645 feet. Lake Tahoe is known for its blue waters and its beauty as it is surrounded by mountains on all sides.
There are many things to do at Lake Tahoe in the summertime, including hiking, fishing, camping, boating, water sports, swimming, and sailing, among others. In the wintertime, guests can enjoy skiing and snowboarding at the many unique resorts. People come from all over the world to ski at some of these famous resorts. Lake Tahoe is a favorite of the locals too, as many people enjoy spending weekend days just stress free relaxation or enjoying a thrilling adventure. On the Nevada side of Lake Tahoe, gambling is legal and many enjoy spending some time at the casinos.
Lake Tahoe is known worldwide for many things. Some television shows and movies have been filmed in parts of Lake Tahoe and the Winter Olympics has been hosted at Squaw Valley in Lake Tahoe in the past.
With its breathtaking viewpoints and multitude of recreational endeavors for the whole family, it is no wonder why people love to travel to Lake Tahoe year after year. Its pristine waters and gorgeous views draw people from all over the world.