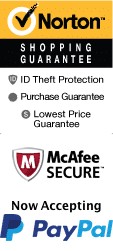 View Lake Tahoe from a remarkable perspective.
Lake Tahoe Balloons offers tours where you can go up and away in a hot air balloon, exploring the area from above the treetops. Each expedition is about an hour long.
Most tours will begin just after the sun rises, when the winds are the most calm and the temperature is ideal for getting the best altitude. Guests will board the Tahoe Flyer, a U.S.C.G boat, in order to cruise to the launch area. This is the only boat that is certified for a balloon launch and recovery. The balloon is inflated on the upper deck and when the inflation process is complete, guests will have the chance to get inside the balloon to soar above to view the lake. While aloft, the pilot will answer as many questions as possible and you will have a chance to take plenty of pictures. If it's a clear day, you can often see views, such as Yosemite that are 150 miles away. At the end of the flight, you will witness the crew catch and deflate the balloon before it's packed away.
Lake Tahoe offers many ventures. One is a balloon tour of the area as well as Emerald Bay and Cascade Lake. While the tour isn't long, it offers stunning views that will last a lifetime.