Lake Tahoe Sleigh Rides
Description
Lake Tahoe Sleigh Rides Photos (5)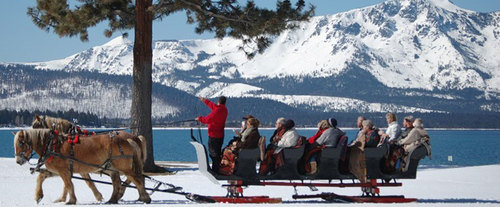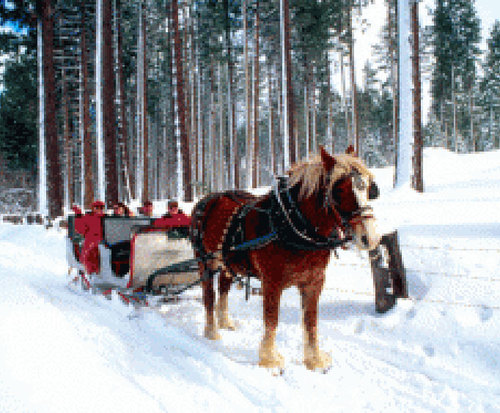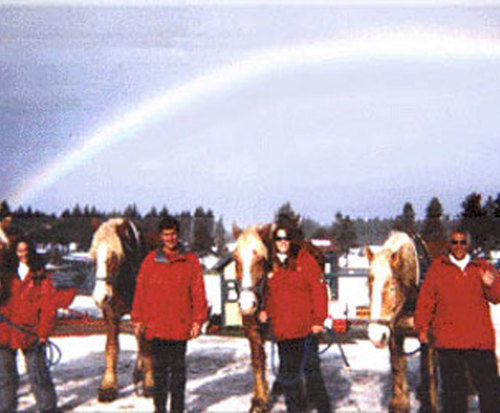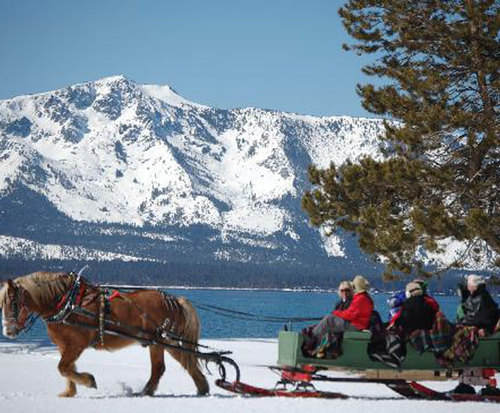 A Lake Tahoe Sleigh Ride takes you dashing through the snow around Lake Tahoe.
A perfect outing for a winter day this sleigh ride on an antique European sleigh is unbelievable. Complete with cozy blankets for cuddling, you are taken over the meadow and through the woods to a peaceful spot overlooking Lake Tahoe. Bring your camera and the driver will happily take a picture for you with Lake Tahoe in the background, for a great memory or perhaps your next Christmas card.
The experienced driver is also a storyteller who will delight you with tales of the area as you enjoy being pulled by a team of one-ton Blonde Belgian Draft Horses, for your half hour or one hour tour.
The sleigh ride operates weather permitting. In case there is not snow enough for a sleigh ride you will be taking a horse-drawn carriage ride.
HOTELS & VACATION PACKAGES
MOST POPULAR THINGS TO DO
IN CALIFORNIA