Paddleboard Rentals on Lake Powell in Page, Arizona

This activity is no longer available. Top related activities are listed below:
Description
Paddleboard Rentals on Lake Powell in Page, Arizona Photos (9)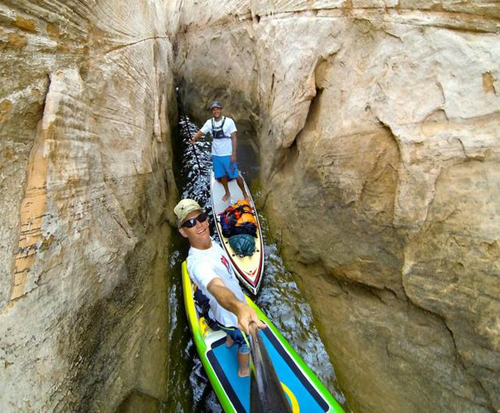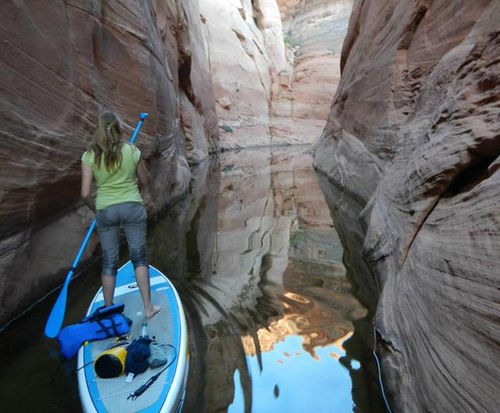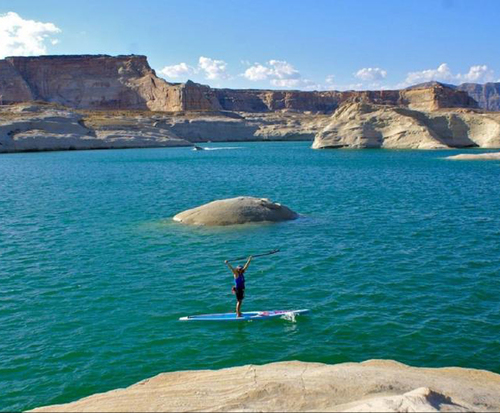 Lake Powell is located in Page, Arizona, and is a great place to enjoy paddle boarding and seeing sights. There are lots of great companies that offer both rentals and guided paddleboard tours of the area. For a fun afternoon in the great outdoors, there is really no better way to spend the day.
Set in the desert of Arizona is an oasis called Lake Powell. Not only does it offer cool and clear waters, but amazing scenery and breathtaking natural wonders. Companies in the area invite you to find fun and exciting ways to explore the area like on paddleboards. You can enjoy simply sitting and paddling, or try the newer version, stand-up paddleboard. These companies offer lessons to help you get started before you set out and have an adventure. Paddle around the calm lake and enjoy the amazing sights like the majestic canyon walls that form Antelope or Lone Star Canyons. View the desert scenery along the way, and see bighorn sheep as they graze in their habitat. Stop and take a quick swim to cool down, or hike to one of the overlooks and enjoy a great view of the water below. All companies in the area provide the paddleboards and safety equipment, you are responsible for bringing water clothes, sunscreen, and a camera if you would like pictures. Please make reservations prior to your arrival to ensure that you can enjoy a tour that day.
For a great day outdoors in the fresh air, consider paddle boarding on Lake Powell in Page, Arizona. View the sights and enjoy the cool waters as you paddle your way through your day. Weather you are a group or a family, this is a great way to spend an afternoon.