Lone Rock Canyon Paddleboard Tour on Lake Powell in Page, Arizona

This activity is no longer available. Top related activities are listed below:
Description
Lone Rock Canyon Paddleboard Tour on Lake Powell in Page, Arizona Photos (8)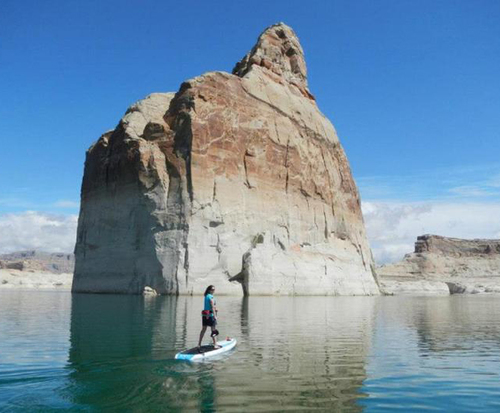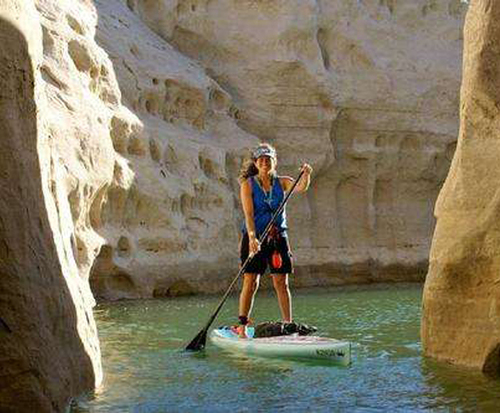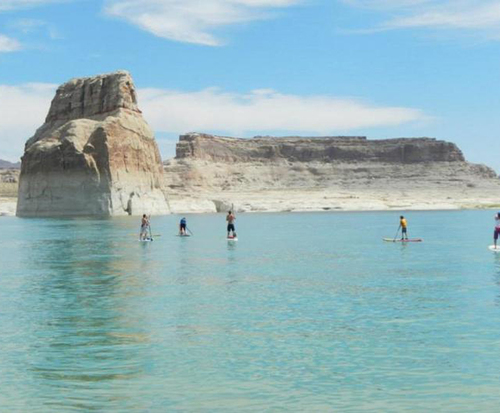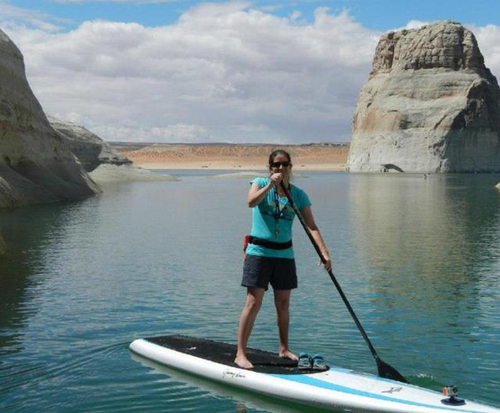 Lone Rock Canyon is an amazing site to see. It sits on Lake Powell, in Page, Arizona, and is a great place to enjoy a tour on a paddleboard. This popular water sport is gaining popularity, and fairly easy to master, making this a great choice for touring the area.
This half day tour lasts roughly 3 hours. After a short lesson on paddle boarding, you are taken out to start seeing the amazing sites. Paddle your way along the Colorado River beneath the majestic cliffs that create Rock Canyon. Pull over and take a short hike to one of the overlooks for a breathtaking view of the amazing scenery in the area. Along the way, you'll spot bighorn sheep who call this area home. Take a break and enjoy a quick swim in the crystal clear waters that are the perfect temperature to compliment the warm, desert air. This family-friendly event is ideal for everyone. Numerous companies offer paddleboard tours of the area. Please make reservations prior to your arrival. While the companies will provide all the safety equipment and paddleboards, you are responsible for sunscreen, water clothes, hats, and if you want pictures to capture these memories, a camera.
Set in the desert of Arizona is a hidden gem, Lake Powell, where you'll find Lone Rock Canyon. Explore this massive canyon and it's steep walls as you paddle your way along the gentle river and view wonderful scenery and wildlife in the area. Don't miss out on these great memories, book your trip to Page, Arizona for a paddleboard tour of Lone Rock Canyon.