Antelope Canyon Paddleboard Tour on Lake Powell in Page, Arizona

This activity is no longer available. Top related activities are listed below:
Description
Antelope Canyon Paddleboard Tour on Lake Powell in Page, Arizona Photos (7)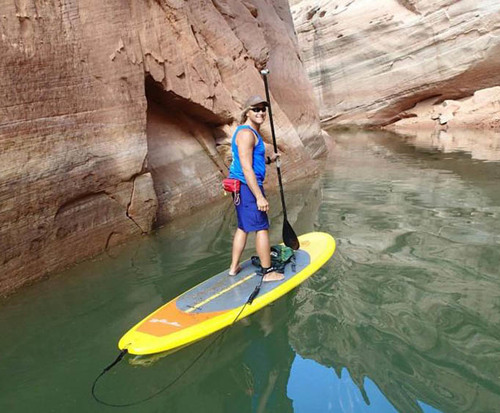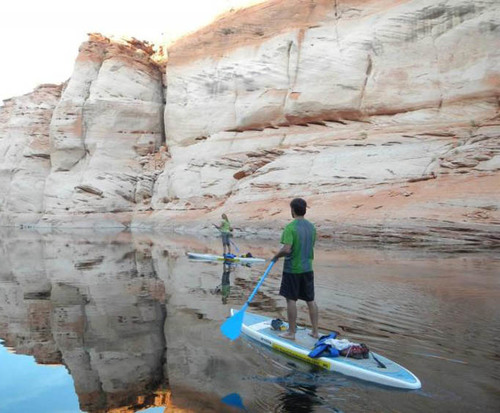 The Antelope Canynon Paddeboard Tour on Lake Powell in Page Arizona has two tours beginners and tours for experienced paddlers only. The beginning tour includes a training session where staff will help you learn about the proper equipment and the activities of the tour. Transportation to the lake is not provided you will have to drive there. The beginning tour starts at the Antelope Marina Public Boat Ramp where staff will set guest up for a day of swimming and paddle boating for 2.5 hours.
The advanced tour has six miles of paddling and last for four hours. The helpful staff will set you up with the right equipment and orient or train you for this fun adventure. This tour has swimming, hiking and paddle boating. There is an extra fee to access the lake which is collected as a National Park pass. It has about six miles of paddling and participants should be in good physical condition when taking this tour.
Guests paddle Antelope Canynon with a breathtaking view of the the area. The staff is helpful and concerned about all guests and goes out of their way to help everyone. This is a fun family adventure, for groups, couples, and singles. It is scenic, exciting and a unique tour that provides exercise, breathtaking scenery and excitement. This is a must do when near Lake Powell.