Veterans Day in Lake Placid, NY
Create Your Custom Package
If you're looking for a nice getaway during Veterans Day this year, then travel to Lake Placid, NY.

Lake Placid is a location that is full of great things to do by yourself, with friends, and with family. For example, there is a lot of history to learn about in the area and once place to visit that will open up the past to you is the Lake Placid Winter Olympic Museum while another is the John Brown Farm State Historic Site. If you want to kick things up a notch, you can always go to the Bobsled and Luge Complex for a bobsled ride or you can see where the ski jumpers train at the Olympic Ski Jump Complex.

Other great things to do in the area include shopping, outdoor winter sports, eating out, and you can also take in the Veterans Day events that are going on throughout the area as well, making this one great destination to have a nice time.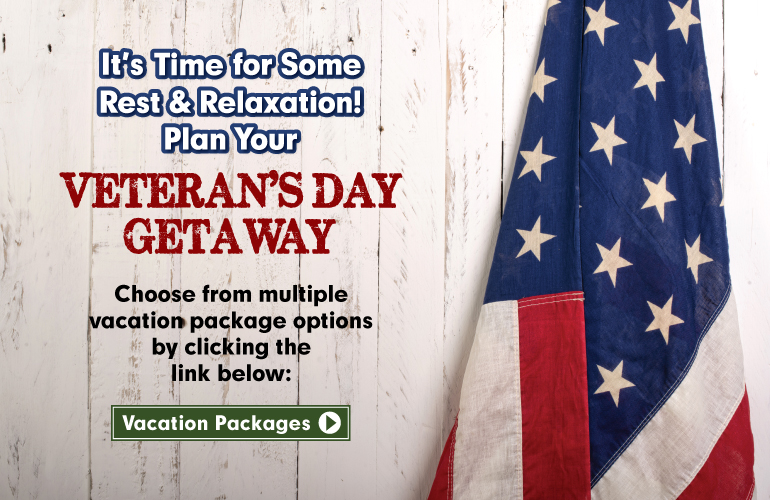 MOST POPULAR THINGS TO DO
IN NEW YORK