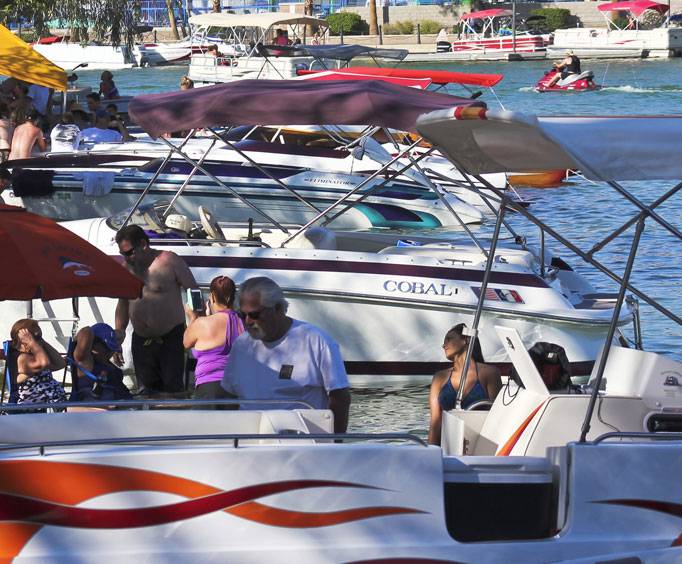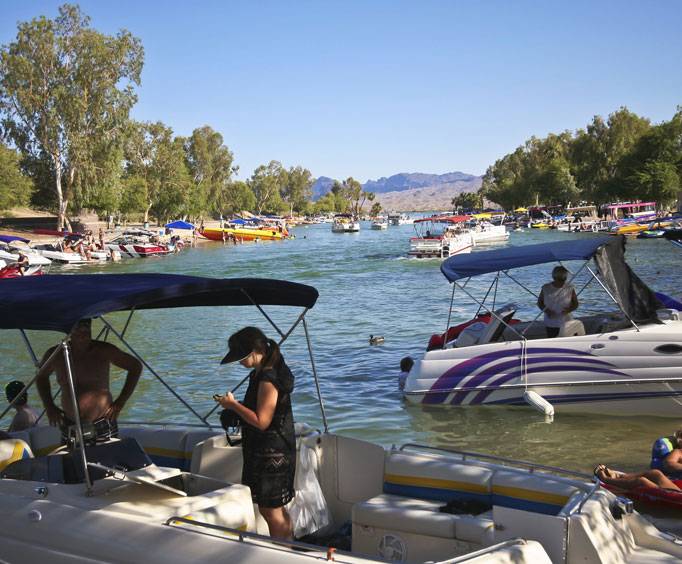 North Rotary Beach in Lake Havasu City, AZ
1400 South Smoketree Blvd Lake Havasu City, AZ 86403
A great way to spend a hot summer in Havasu City, Arizona is by visiting the North Rotary Beach. It is centrally located and visited by both locals and visitors. There are 40 sprawling acres provided for many different types of recreations.
North Rotary Beach has something for everyone and that includes a two mile walking trail, beach volleyball courts, a skate park, swim area, boat access, and playgrounds, including one for special needs. There are 16 picnic areas for bbq's and a two mile walking/jogging path that loops around the entire park. Once you are done with jogging or walking, you can head over to the equipment machine that has leg press and chin up bars. It is a great place for all ages to spend the day and relax.
Once you end your day at North Rotary Beach, you can head over to Roadrunner Floating Dock Bar and Grill for some food and drinks with friends and family. You can also visit restaurants underneath London Bridge and hang out. Or head over to the Rivers Edge Golf Course for other activities. If you are heading out to the North Rotary Beach, you can stop by for picnic food at Best Buy Market, where all the fresh produce and other goods. At a hot place like Arizona, hanging near the water and relaxing is always a great way to unwind and enjoy time with friends and family.
Events at North Rotary Beach