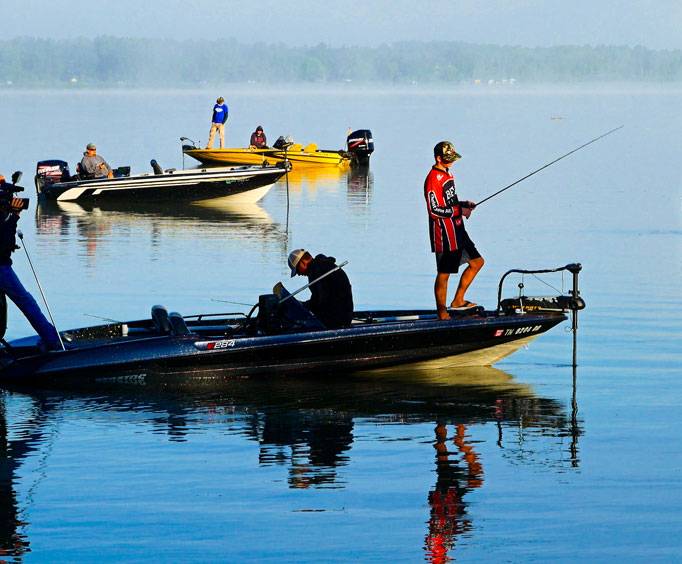 WON Arizona Open in Lake Havasu City, AZ
WON Bass has been the leading tournament hosts for over 35 years! WON BASS is the ONLY shared weight Pro/Am circuit which includes the world famous U.S. Open at Lake Mead, the California Open at Clear Lake and the AZ Open at Lake Havasu AZ. WON Bass and their title sponsors Bass Cat Boats and Mercury Motors are hosting an Open taking place on the beautiful waters of Lake Havasu, AZ. If you are into fishing competitions bass tournaments are the way to go and WON Bass hosts some the best!
Fish side by side with some of the greatest anglers and fight for a prize and bragging rights. Lake Havasu has some of the top-notch bass fishing around with a scenic backdrop that's one of a kind. It's a great place for an Open style event where it's not uncommon to catch a bass over 5 pounds and some even approaching 10 pounds. Smallmouth bass fishing has greatly improved in Lake Havasu in the last few years with a stable largemouth bass population as well.
The combination of natural resources and careful management make Lake Havasu fishing some of the best in Arizona. Don't pass up this amazing event to catch a bass worth bragging about that will challenge your skills. And while you're at it, enjoy the many amenities of a premier bass lake resort.
Create Your Custom Package
Points of Interest
Most Popular Types of Amenities & Room Types