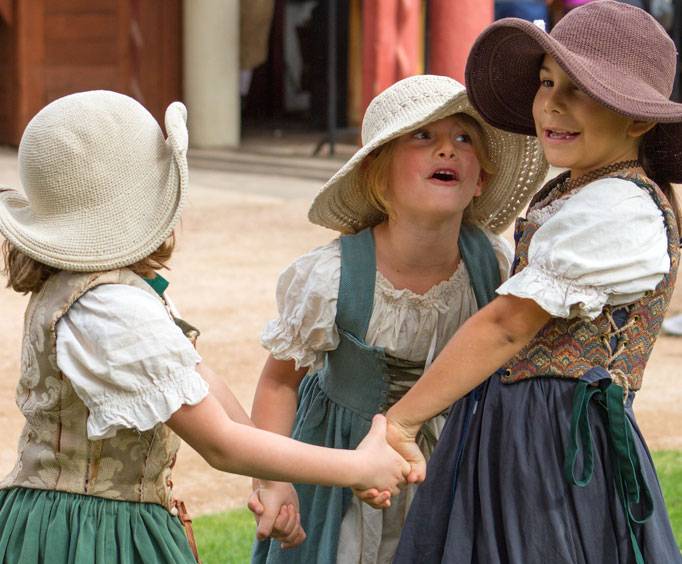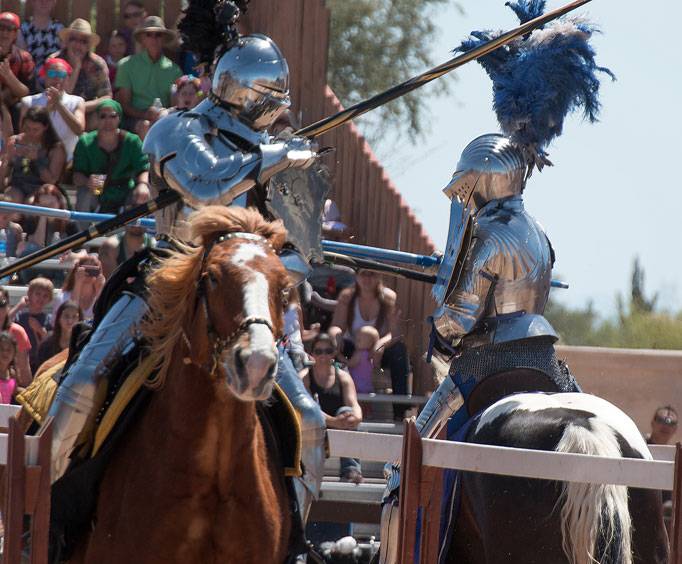 London Bridge Renaissance Faire & Armored Combat League U.S. Championship in Lake Havasu City, AZ
7206 Dub Campbell Parkway Lake Havasu City, AZ 86406
The middle ages come to life at the London Bridge Renaissance Faire in Lake Havasu City, Arizona. The armored combat league often holds their jousts at the fair as part of the US Championship. Lake Havasu City is home of America's London Bridge modeled after England's London Bridge.
The London Bridge Renaissance Faire is the premier event for this community. People from all over the world visit to immerse themselves in all things medieval. The theme of the fair revolves around Queen Mary of Scotland who loved a good hunt and a good party. Knights compete in various contests of strength and endurance just as they would have during the time of Queen Mary.
Visitors to the fair can experience life in the middle ages by participating in activities, watching street performances and sampling the medieval food. Artisans and craftsmen ply their trade and encourage visitors to participate. Visitors can stay on-site to experience everything the fair has to offer. Visitors are welcome to dress in medieval attire but it is not a requirement to participate in activities.
The Renaissance fair in Lake Havasu City, Arizona started about four years ago as a way to promote Arizona's London Bridge and English Village. The London Bridge was acquired in 1968 through negotiations with the UK who needed to modernize 1831 bridge and make it more car-friendly. The English village, built in 1971 compliments the bridge with many attractive shops and places to eat. This is a very charming area to visit any time of year, and watching the knights in action is especially fun and educational. Lake Havasu City is known as Arizona's playground with many outdoor activities.
Create Your Custom Package
Points of Interest
Most Popular Types of Amenities & Room Types