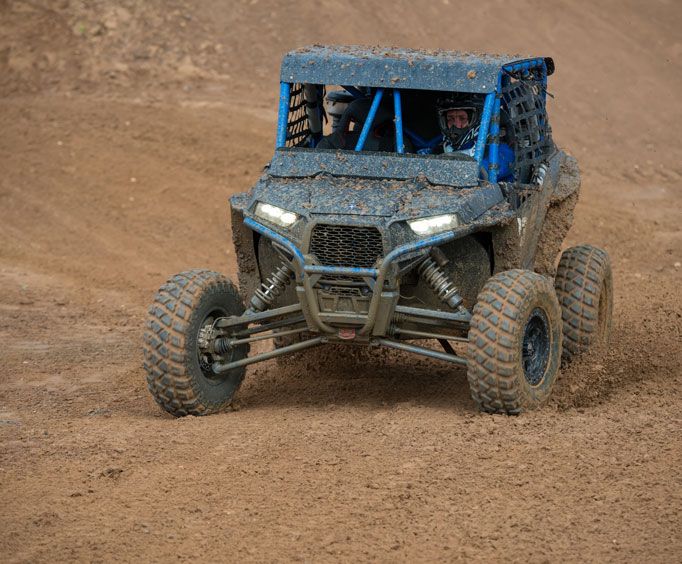 Lake Havasu Grand Prix in Lake Havasu City, AZ
Corner of McCulloch Blvd. and Beachcomber Blvd. Lake Havasu City, AZ 86403
The Lake Havasu Grand Prix takes place in Lake Havasu City, Arizona on the corner of McCulloch Boulevard and Beachcomber Boulevard. A fun and interesting event it will draw crowds from all over the country. It is a two-day event with an admission price of $10 for adults, $5 for kids and free for children 5 and under. Visitors can come for one day or both days and are even invited to camp for a small fee.
The Havasu Grand Prix is a fun off-roading adventure festival in which spectators and participants take turns racing UTV's, quads, and bikes as well as trikes. Participants will race along Island race track while spectators get to enjoy the show.
The Grand Prix is located right next to Crazy Horse campgrounds. The campgrounds is a fun and unique adventure in itself. It offers guests the opportunity to swim as well as to boat and enjoy a nice day out on the water.
Overall the Havasu Grand Prix is set to be a fun and interesting event for the younger crowd as well as the older crowd. It is a great way to spend some time getting dirty and enjoying off-road vehicles. After visiting the Grand Prix be sure to check out one of the other great events in the local area. Take a dip in the beautiful Lake or enjoy one of the local eateries.
Create Your Custom Package
When:
November 16, 2019 - November 17, 2019
Points of Interest
Most Popular Types of Amenities & Room Types