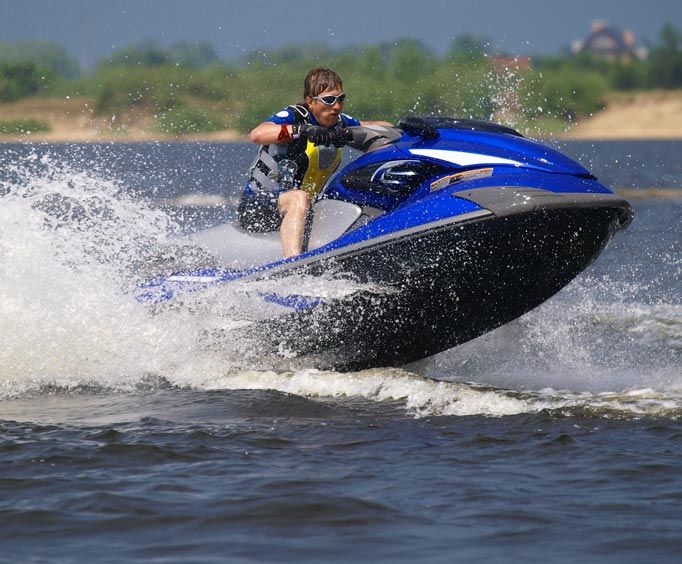 Blowsion World Finals in Lake Havasu City, AZ
1534 Beachcomber Blvd. Lake Havasu City, AZ 86403
Another event happening in Lake Havasu City is the most prestigious and globally renowned watercraft event, the Blowsion World Finals. This event has an invitation-only policy with more than 750 attendees, mostly are world's best personal watercraft races. The Blowsion World Finals is the foundation for you to be part of the International Jet Sports Boating Association racing. Water racers from all over the world are going to Lake Havasu City every October to compete and be part of the international realm.
There will be registration and the pits are open on the first two days of the Blowsion World Finals. This will be on September 30 until October 1. The following day, the participants on the novice or amateur divisions can practice and the race will happened on October 3 and 4. There will also be amateur and expert divisions that will happen on October 5 and the finish is on the 6th.
If you will watch this event, better also check on the Parade of Nations under the London Bridge that will happen on October 3 as well. Spectators will also receive treats from Pro Freestyle Expo. You can also get special merchandises, inclusive of food and beer. Better visit and watch, especially witness the freestyle competition.
Be part of seeing this international sport while the participants are competing to be able to join the International Jet Sports Boating Association event. Don't forget to bring sunblock, glasses and binoculars for comfortable and better viewing of the event. Entrance is free. However, if you will be coming in via private car, then there is a parking entrance on Beachcomber Boulevard near the main entrance of the Crazyhorse Campground. There are available shuttles from the parking area going to the event. Initially, parking is free, but there will be minimal fee from October 3 onwards. Parking gate is open from 8AM to 5PM daily.
Create Your Custom Package
Points of Interest
Most Popular Types of Amenities & Room Types