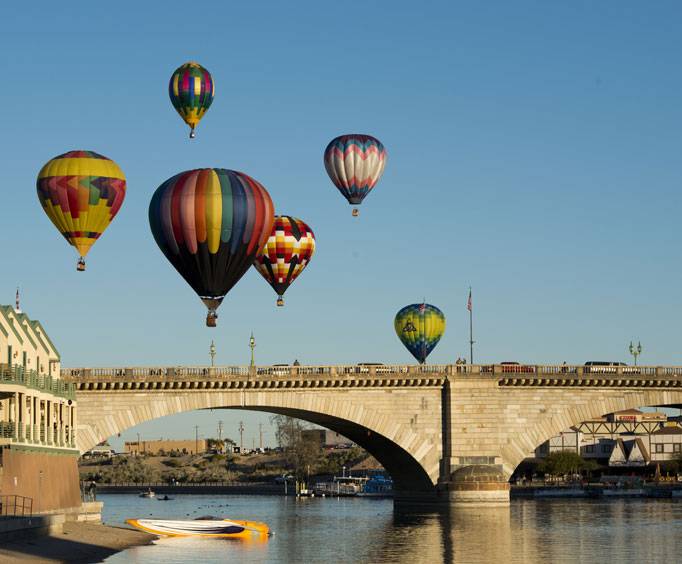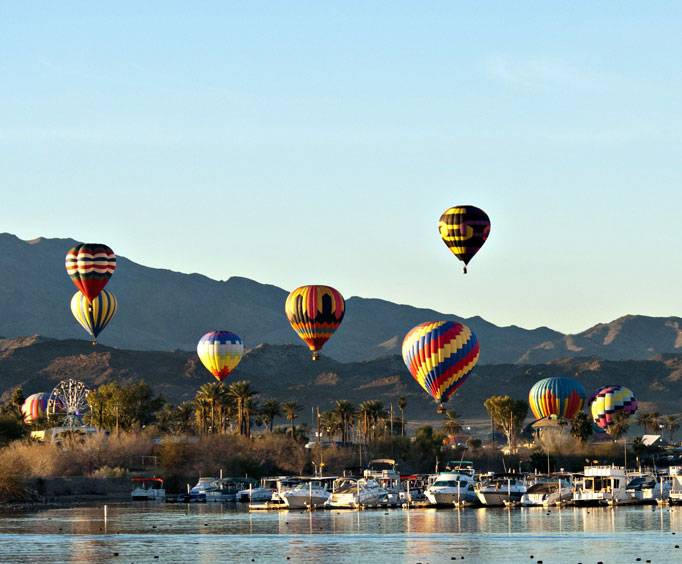 Annual Havasu Balloon Festival & Fair in Lake Havasu City, AZ
699 London Bridge Rd Lake Havasu City, AZ 86403
The Havasu Balloon Festival and Fair comes around every year and is an exciting event that happens January 10th through the 13th! This Lake Havasu fair is located at the Lake Havasu State Park on London Bridge Road. You want to make sure and purchase tickets in advance to not be left out!
The Lake Havasu Balloon Fest and Fair will have jam-packed events like riding in the hot air balloons, live entertainment bands and music, food courts, a carnival, flag ceremonies, County Sheriff K-9 demos, Belly dancers, kite shows and contests and much more. For those who have always wanted to go in a hot air balloon but couldn't quite muster enough courage, they will also be providing tethered hot air balloon rides where you can experience the joy without having to sacrifice the security since you will be tethered to the ground. The fun will be entertaining to the whole family!
When planning your event keep in mind that you have lots of other opportunities in Lake Havasu to enjoy as well. There are some of the best fishing spots anywhere. The beauty is second to none in some of their state parks as well. You definitely should plan a few days there, because there is too much to do in just one or two days. Check out the Lake Havasu City Visitor Center for more information and activities available to you.
Tickets can sell out pretty fast so don't wait until the last minute to order them. It will be the experience of a lifetime for you and your family!
Create Your Custom Package
When:
January 9, 2020 - January 12, 2020
Points of Interest
Most Popular Types of Amenities & Room Types