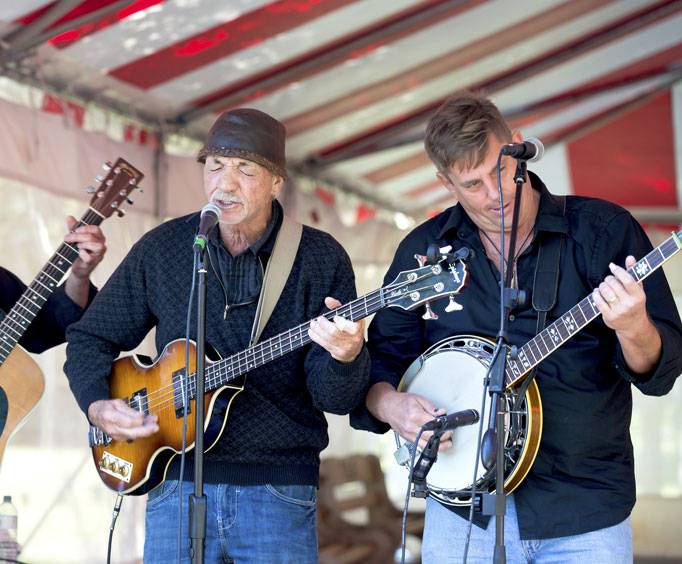 Annual Bluegrass on the Beach Music Festival in Lake Havasu City, AZ
699 London Bridge Rd Lake Havasu City, AZ 86403
Get out and enjoy three days of fun in the sun. Listen to bluegrass music at the festival, held every year. It is held on the beaches of Lake Havasu, in Lake Havasu City, Arizona. This year it will be March 1st, 2nd, and 3rd, 2019.
The festival is called "Bluegrass on the Beach", as it is held on the shores of the lake. Each year thousands of bluegrass fans converge on the shores of the lake, and it continues to grow each year, as more people learn about it. There will be at least ten different blue grass bands in attendance. There is even a US Navy band. These bands come from all over the country, even though blue grass originated in the Appalachian mountains.
There are also several food vendors, so you won't be disappointed. Also available are many different kinds of arts and craft vendors, that are specially picked out for the event, along with music vendors, catering to bluegrass. So as you are dancing, and toe tapping to the music, you can wander to shop, eat, and drink. There is always something to do while listening to great music.
Camping is also available, however, it is "dry camping". Now water, sewer, or utilities. Spaces are limited, so it is recommended to arrive early in the week, to guarantee a spot. You can pay in advance, starting in October, online. It is $25.00 a day + $95.00 each adult. It cost $5.00 more at the gate, and if you are a member it is only $93.00 each adult. Regular admission is between $10.00 to $25.00. Get ready for three fun filled days!
Create Your Custom Package
Points of Interest
Most Popular Types of Amenities & Room Types