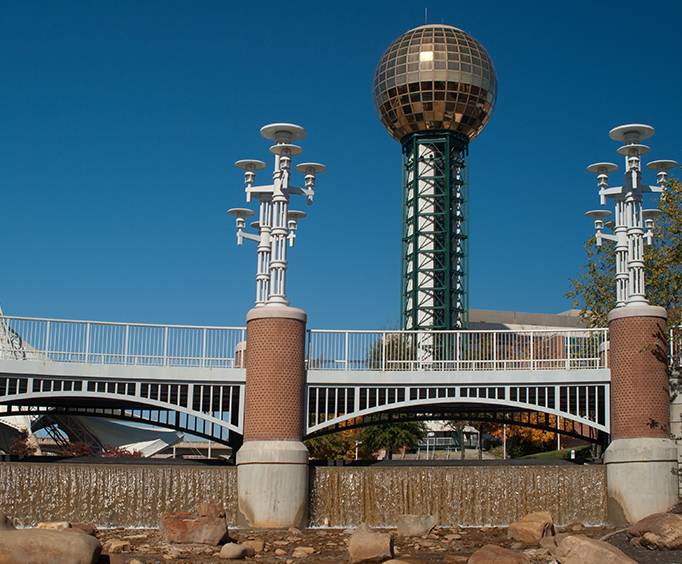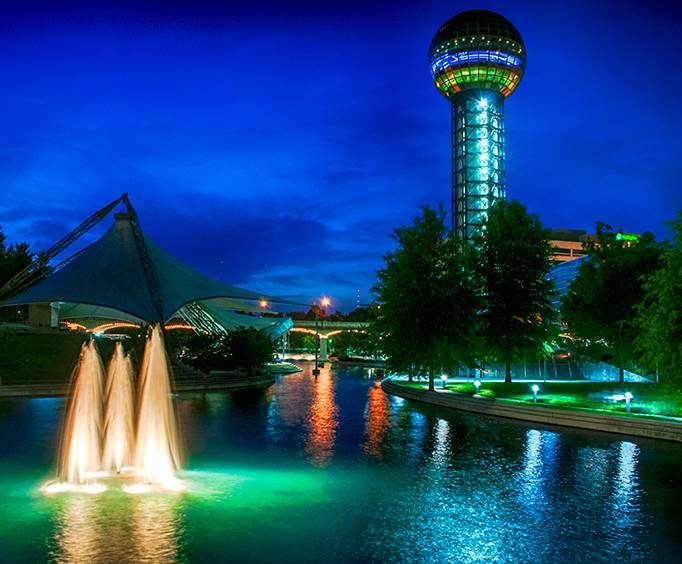 World's Fair Park in Knoxville, TN
963 Worlds Fair Park Dr Knoxville, TN 37916
The annual event in Knoxville, Tennessee is an entertainment highlight for both residents and visitors. Located at 963 WORLD'S FAIR PARK DRIVE in KNOXVILLE, TN 37916. It is open for special entertainment events and other special events. Booking these can be handled by calling 865-215-8161.
Home to the World's Fair back in 1982, it has grown to include a world class fountain park for the kids to enjoy and gorgeous trees all around the park. It is a gorgeous place to meet and enjoy the day. Renovation happened in 1997 for the current gorgeous look that it offers guests today.
There are three major entertainment locations available for performance.
- The Festival Lawn
- Performance Lawn
- The Amphitheater
Here is this month's major calendar of events.
- Wine on the Water on September 21 and 22.
- Children's Dance Ensemble on the 24th.
- The Great Llama Race on October 6 through the 8th.
The Sunsphere was built in 1982 when the world's fair opened. Today is has a deck for viewing the local area. It is an event to be sure to do before you leave the area. The 360 view will make the perfect place to catch the perfect picture or make a memorable event for years in the future.
Don't miss the splash pad for some summer fun in the sun for your kids. It is open from March to October, offering a lot of time to get into the water fun for the family. The Forth of July is a time to visit as well. Many local families have made this where they meet to celebrate our nation's special history.
Events at World's Fair Park