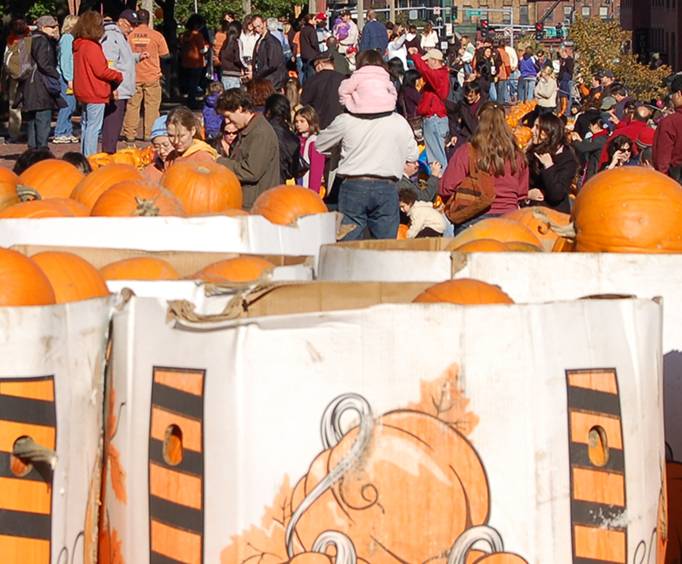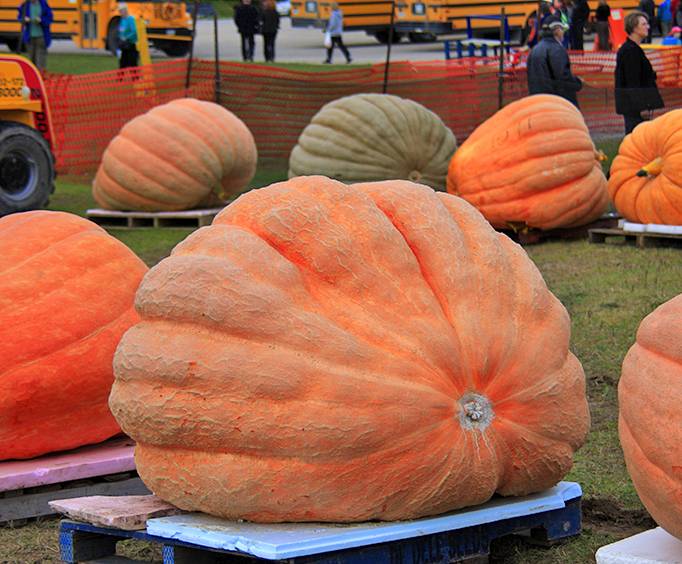 Allardt Great Pumpkin Festival and Weigh-Off in Allardt near Knoxville, TN
2015 Michigan Ave Allardt, TN 38504
Allardt Great Pumpkin Festival and Weigh-Off in Sweetwater, TN comes once a year since the event started in the early 1990s. Historically, this activity was added on to a fall festival, which only happened when word spread that there was a pumpkin grower with a pumpkin that weighed over 700 pounds. Thereafter, the weigh in contest was on, and entries were taken.
In a word, fall festival got a new theme using the pumpkin as a motif. No matter, fun and games still is the focus of the event, with the pumpkin run being the one to most likely to succeed. By choice participants can run or walk designated distances, leaving marathon types to have competition with each other to the finish line, where awards take center stage. The crowning of the Great Pumpkin Festival king, queen and beauty pageant winners is a big draw with the pageant being held a week before the festival. Throughout the day vendors sell arts and crafts, food and pumpkin theme items from their booths scattered around the grounds coupled with many other activities occurring in and around them. There is something for everyone, grownups participate in the competitions and buy food, while kids get faces painted during arts and crafts, play kiddy games and eat food.
Although the main contest at the festival is the pumpkin weigh-in, there are other weigh-in for other vegetables including squash and watermelons. Growers of the top 10 biggest pumpkins win a cash prize, as does those in the other vegetable weigh-in activities. Not to be outdone, contests between automobiles entertain their followers and motorcycles do the same. Prizes light up both of these events. Yet, a fair is nothing without the music, and Allardt Great Pumpkin Festival and Weigh-Off uses a variety from both local and national talent. In fact music is the real king at a fair ground, not only with the parade music but blue grass, jazz, and so much country available this year.
Create Your Custom Package
Points of Interest