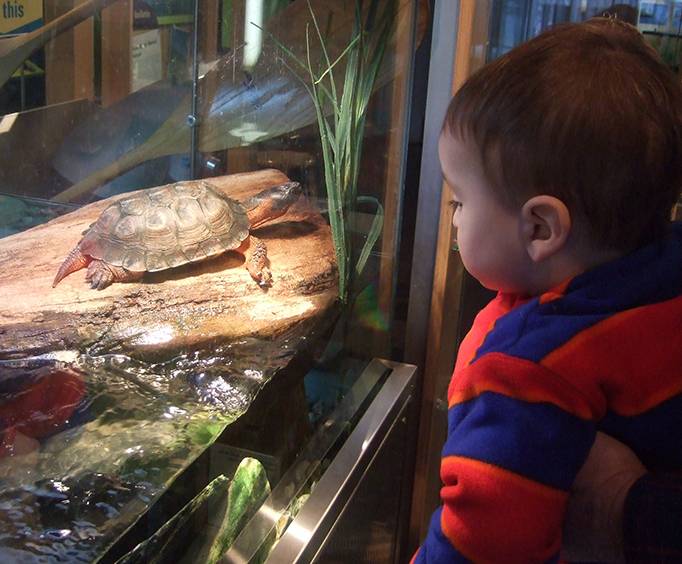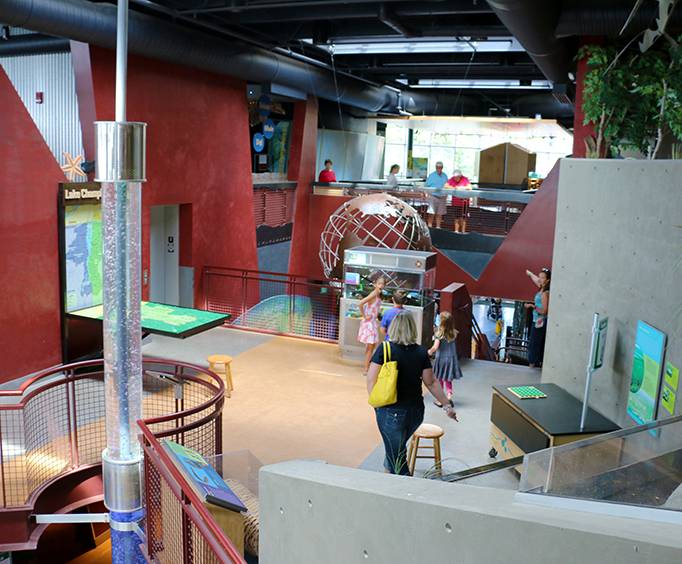 ECHO Lake Aquarium and Science Center near Killington, VT
16 S Main St. Rutland, VT 05701
The ECHO Lake Aquarium and Science Center, located in VT, is an attraction for those who enjoy hands-on exhibits and learning about animals that live in water.
There are permanent exhibits at the center as well as those that rotate through the year. One of the latest exhibits is about snowboarding. It gives children a look at what it takes to snowboard and some tips on how to stay on the board while on the snow. An action lab has activities for children and teenagers about various areas of science that include measurements, magnets and movement. Guests can view films about the environment and the ecosystem. A fun exhibit is FROGWORLD. This exhibit gives guests a look at the different kinds of frogs that live in the world. There are about 15 different species to see while at the center. Younger children will enjoy playing in the Discovery Center. This is an area with play equipment for toddlers. Those who like reporting the weather and learning about the different kinds of weather will enjoy the Watershed. This is an area where you can take pictures in front of a green screen. The result will look like you are in front of a weather map. There is a gift shop and cafe in the science center for those who want a souvenir to remember the trip.
Explore the world of science and aquatic life while traveling through the Killington, VT area at the ECHO Science Center.