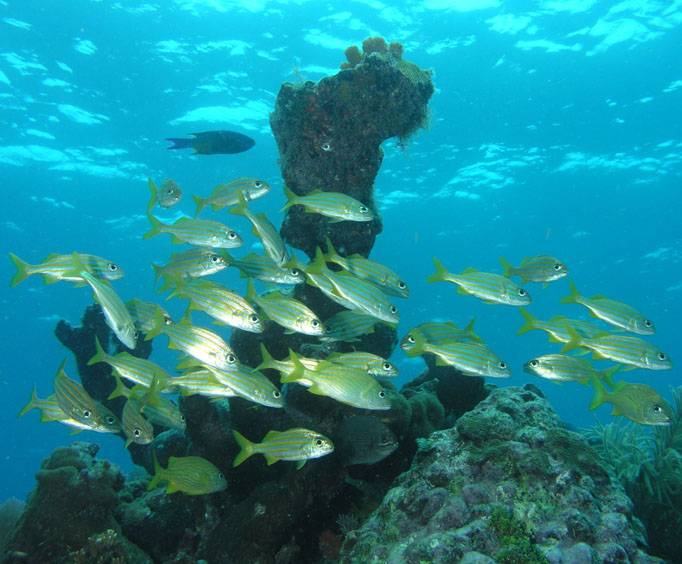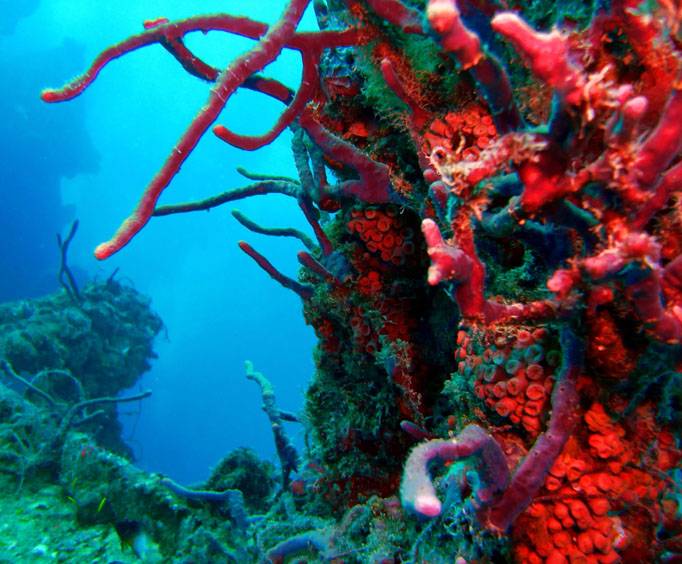 USCG Duane near Key West, FL
The USCG is often considered the perfect wreck dive. Located off the reef line in Key Largo, FL, and one mile south of Molasses Reef, this area can have a strong current and lies deep underwater, making this an advanced SCUBA dive area.
The USCG was a cutter in the Coast Guard. She launched for the first time in 1936 and was intentionally sunk to create an artificial reef in 1987. The USCG was the oldest active U.S. Military vessel at the time of her sinking. The ship is 329 feet long, creating a large dive area. The ship sits upright on the ocean floor at 120 feet. On clear weather days, the ships outline is visible from just below the surface. Before her sinking, decks and windows were opened to create areas for divers to explore. While visibility underwater is remarkable, stretching to around 100 feet, the interior of the ship is dark and a dive light is required. This wreck site is closer to the Gulfstream than most other wrecks and reefs creating the perfect habitat for larger fish like barracuda, amberjack and cobia. On May 16, 2002, this amazing underwater world was added to the U.S. National Register of Historic Places.
For advanced divers looking to not just experience the beauty the ocean has to offer, but also to explore wreckages, this dive is a must. This awesome experience offers the opportunity to explore sea life in it's natural habitat while seeing first hand how easily nature reclaims things. Divers should plan their trip immediately, this is an amazing sight to behold.