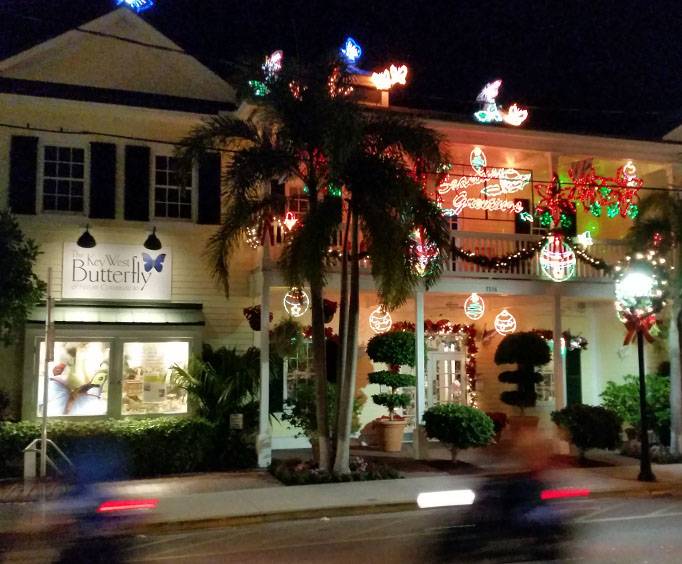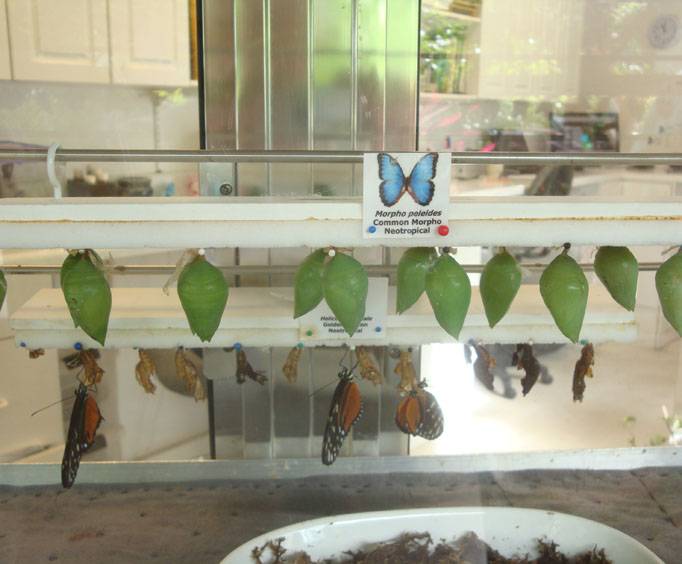 The Key West Butterfly and Nature Conservatory in Key West, FL
1316 Duval St. Key West, FL 33040
Worries flee on lacy wings at this indoor botanic garden. Within the Victorian greenhouse, hundreds of butterflies and birds create a charming oasis. Located at the southernmost tip of Florida, the conservatory is a peaceful respite near the shoreline of Key West.
The pavilion includes a glass Atrium, Learning Center, Art Gallery, and Gift Shop. Brick-lined paths border lush vegetation, glistening ponds, and whispering waterfalls. Butterflies dance enchanting ballets to the musical chirping of birds. The conservatory is awash in color. Among the rainbow-hued birds are pink flamingos, blue finches, red canaries, and orange quail. Mosaic platters filled with fruit are nectar-like sources of food. Blooming flowers are sweet sipping stations. Beneath the surface of a shallow brook, yellow koi glint in the sun. A quaint gazebo and wooden benches are invitations to restful reflection.
Within the Learning Center, a map identifies the butterflies by country of origin. A 15-minute film depicts their life cycle and interesting facts. The Gallery offers close-up views of preserved specimens in acrylic displays. Each winged wonder is an intricate network of patterns, shapes, and hues. The variety is mind-boggling! Wingspans range from the half-inch width of the Pygmy Blue to 11 inches in the Birdwing. In the Miracle of Metamorphosis Observatory, the process of butterfly birth is fascinating.
The conservatory is the culmination of the work of Sam Trophia and George Fernandez. From the age of 9, Mr. Trophia began a lifelong study of the delicate creatures. Intrigued by Monarchs, he's gathered groundbreaking data on their migratory patterns and immortalized the jeweled beauties in art. In 2003, the business partners opened the conservatory, sharing their knowledge with the public.
The conservatory is open from 9am to 5pm daily. Group tours are offered at discounted rates with advance registration. Voted Number One by TripAdvisor and People's Choice Awards, this butterfly garden is a delightful must-see attraction in Key West.