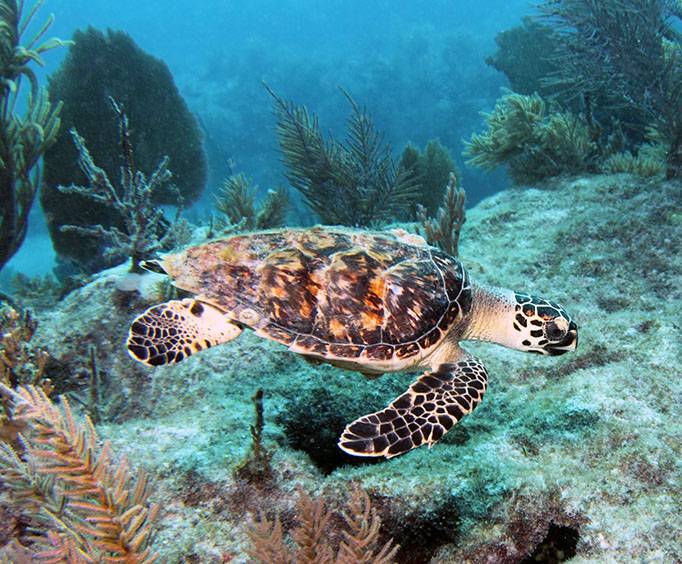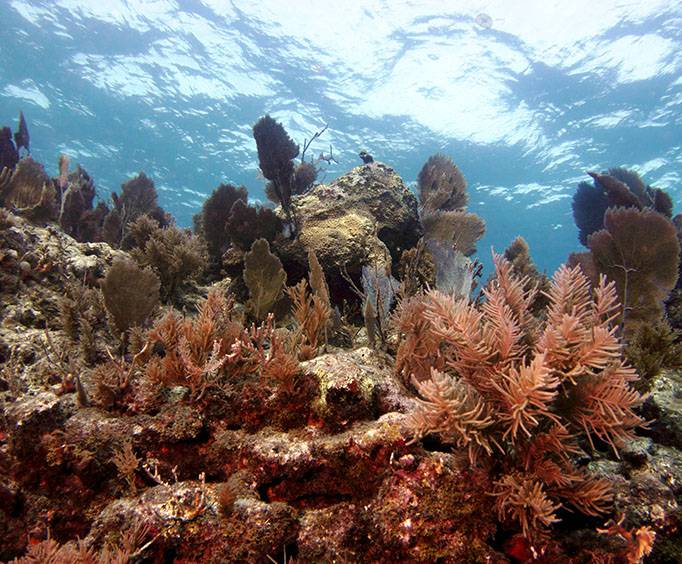 Molasses Reef near Key West, FL
The Molasses Reef near Key West Florida is more than just a single site. The reef complex is a place of unbelievable snorkeling as well as a marine preserve, wreck site, and a drop-off. The diving depths, at the reef, are from around 10 feet to more than 70 feet. The 50-60 foot range is where the drop-off begins and can extend to 70 to 100 feet at certain points. There are 40 mooring buoys which allow boaters to tie-off at a safe distance from the reef.
The local legend states that Molasses Reef got its name from a barge that grounded in that area carrying barrels full of molasses. However, most likely the wreckage found on the reef, probably belongs to an Austrian ship named Slobodna that ran aground in 1887. The Wellwood ran aground in 1984 causing major damage to the reef complex and portions of its rubble remain on site.
Portions of the reef system have their own characteristics which in turn have earned them their own specific names. There are plenty for snorkeler and divers alike to enjoy when visiting the reef. There are other diving spots in Key West that include John Pennekamp Coral Reef State Park and Spiegel Grove. Other activities close by include the Florida Keys Wild Bird Rehabilitation Center, Dolphin Cove, plus numerous boat tours, and fishing charters.