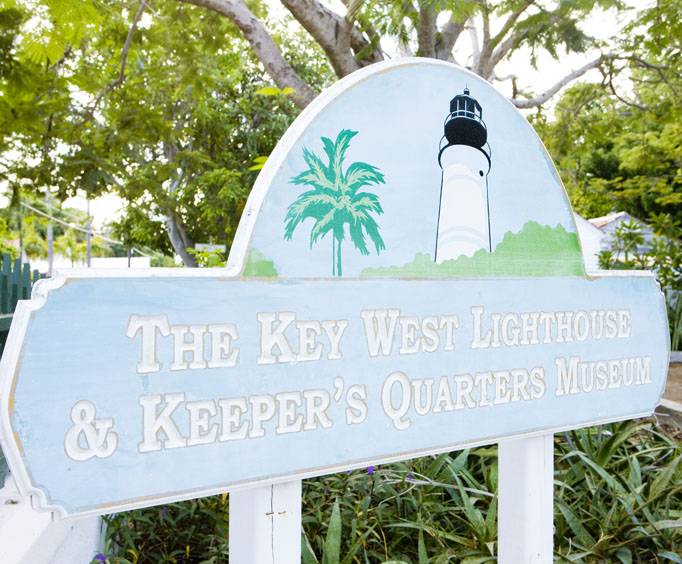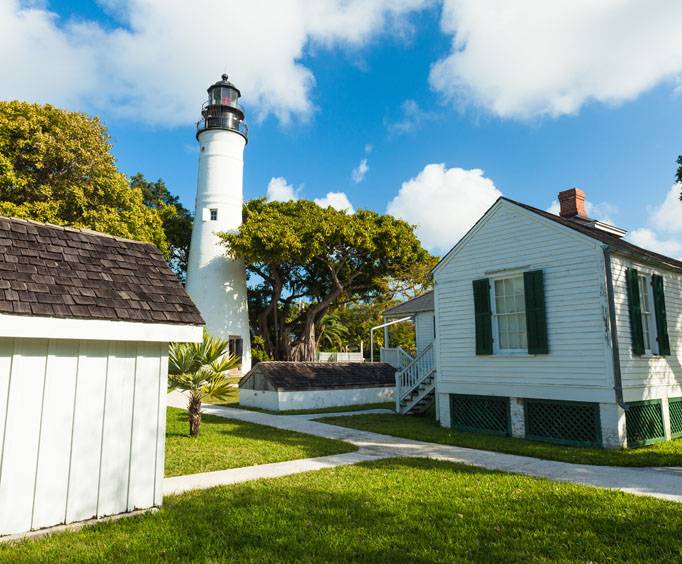 Key West Lighthouse in Key West, FL
938 Whitehead St. Key West, FL 33040
Now a museum, Key West Lighthouse was once a fully functioning lighthouse built in 1848 to assure the safety of military and commercial vessels sailing the shallow waters of the Florida Keys.
It stands at 938 Whitehead St, close to the Earnest Hemingway Museum, and today provides an insight into the lives and histories of lighthouse keepers.
The first lighthouse to be built at this site in Key West was constructed in 1825, but twenty years later tragedy struck when the Great Havana Hurricane of 1846 destroyed the tower, killing fourteen people. It was rebuilt, and has undergone numerous upgrades in the decades since, including adding height and electrification of the tower's light. The lighthouse was deactivated in 1969, and has been open to visitors ever since.
Artifacts on display include the belongings and photographs of the keepers who lived there and information about the monument's history and operation. Visitors may also climb the 88 steps to the top for breathtaking 360 degree views of the island and Atlantic Ocean. Surrounding the tower, the lighthouse grounds and gardens provide a moment of relaxation from the hustle and bustle of sightseeing.
The lighthouse's proximity to other attractions in the area, including Mile Marker 0 and the Southernmost Point, make it a wonderful addition to any trip to Key West. The museum offers a glimpse at the island's maritime history, upon which the city was built, and provides spectacular panoramic views that you won't find elsewhere.