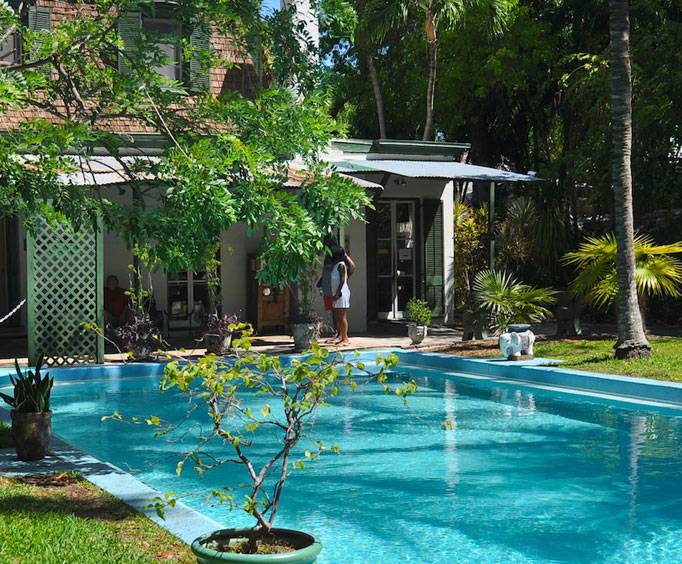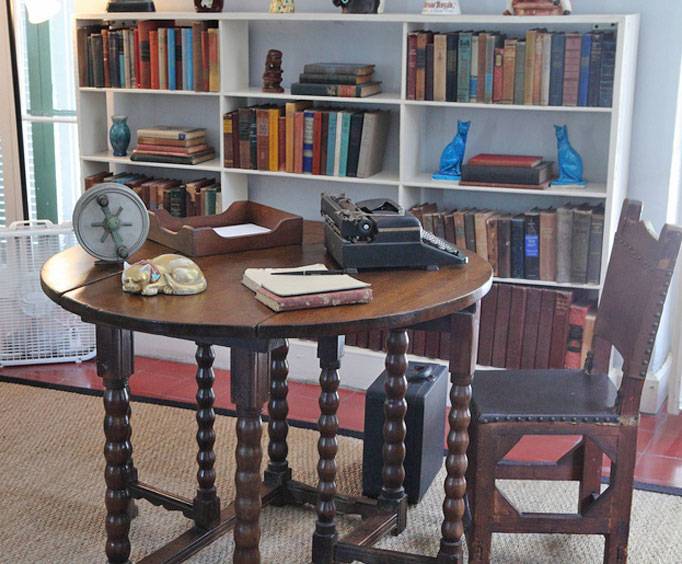 Ernest Hemingway Home and Museum in Key West, FL
907 Whitehead St Key West, FL 33040
Once the residence of the famous author, the Ernest Hemingway Home and Museum was built in 1851 and features a beautiful 80,000 gallon pool, which was the first in-ground pool to be built in Key West.
The interior has been well-preserved, boasting antique European furniture, animal skins from the Hemingways' safari expeditions, and gorgeous architectural details that once spoke to the mind of Hemingway.
The gardens on the property serve as a gorgeous oasis of peaceful relaxation and are filled with floral favorites such as bleeding hearts, hibiscus, gardenias, water lilies, and more. A variety of trees also adorn the property, including banana trees, coconut palms, mahogany trees and royal poincianas.
The Ernest Hemingway Home and Museum is also still home to Snow White's descendants. And we don't mean the Disney Snow White, but Hemingway's white six-toed cat. Today, 40-50 different cats call the property home and the staff has continued Hemingway's naming tradition, so each of them bears the name of a famous person.
Guided tours of the home are available year round and the museum is open to the public as well.
The Ernest Hemingway Home and Museum was featured in the Blog for Lifestyle & Travel's 13 Best Tourist Attractions for Cat Lovers, and while cat lovers will surely enjoy the felines that roam the property, it's always a delightful experience for any kind of animal lover and history buff.