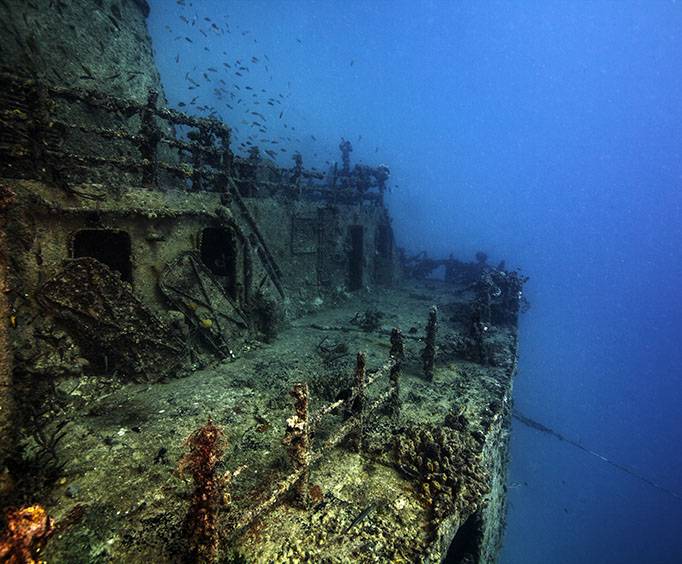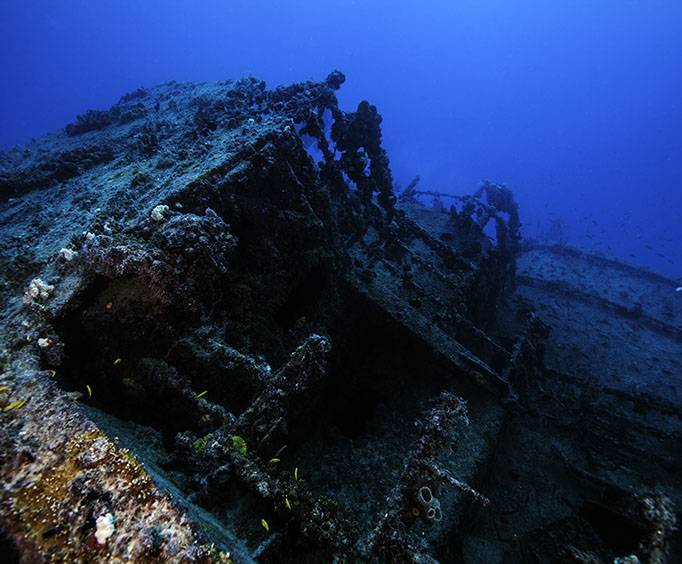 Eagle Shipwreck near Key West, FL
Eagle Shipwreck is one of the most popular dive spots, located off Lower Matecumbe Key, Florida, and three miles from Alligator Reef Light.
Eagle Shipwreck is formed from a ship, built in 1962, named Raila Dan. On October 6, 1985 the ship caught fire on a trip from Miami to Venezuela and was damaged too much to be repaired. The ship was then purchased by the Eagle Tire Company who sank it in cooperation with Islamorada dive shops and tourism interests to form an artificial reef that is a headlining dive spot. In 1998, Hurricane Georges hit the area and tore the ship into two separate pieces that now lie approximately 100 feet apart. The local boat tours take visitors out to the area and allow them to descend down the anchor lines due to strong currents. The area offers amazing visibility allowing divers to see the ship and all its marine life clearly. Advanced divers are allowed to actually enter the ship at several spots. Visitors have reported seeing amberjacks, grunts, silversides, cobia, jewfish and nurse sharks as well as amazing coral formations. Oysters and sponges are also well hidden in the wreckage.
For those that enjoy the amazing sights ocean life has to offer as well as the beauty of nature reclaiming its area, this is a must see. The visibility offers an amazing opportunity to not only clearly see the marine life that is flourishing, but the amazing wreckage that is now giving back to the world after its usefulness has expired.