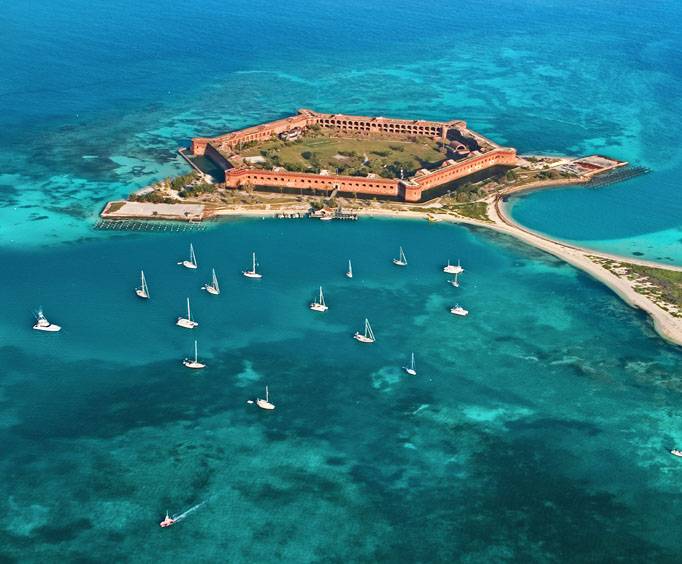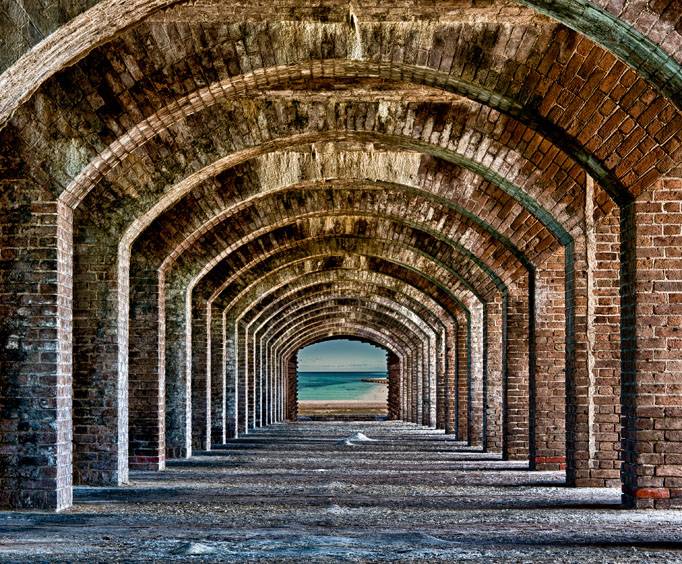 Dry Tortugas National Park in Key West, FL
First of all, "tortugas" is Spanish for Turtles, so the name of this park in English is "Dry Turtles National Park" but it definitely has a better ring to it when the Spanish version is used.
Language learning aside, the Dry Tortugas National Park is as breathtaking as it is historically interesting. What was once a military outpost known as Fort Jefferson, this national park lies approximately 70 miles West of Key West and can only be reached by boat or seaplane.
Truly a nature lover's dream, this park features some of the most exquisite crystal clear blue waters as well as a diverse marine and bird species population. Consisting of a number of smaller islands, the entire park area it about 100 square miles. The Yankee Freedom catamaran will ferry visitors from Key West to this remote location for those who aren't able to secure a sea-plane and desire an experience unlike anything else available in the United States, let alone the keys.
For the full remote key visitor's experience, it might behoove you to apply to camp out at one of the select few campsites available on the main island, near the fort. There are a number of sites available, but visitors are encouraged to call ahead to reserve a spot months in advance and to take note of the special rules that apply for those choosing to spend the nite under the stars on one of America's least-known hidden islands.