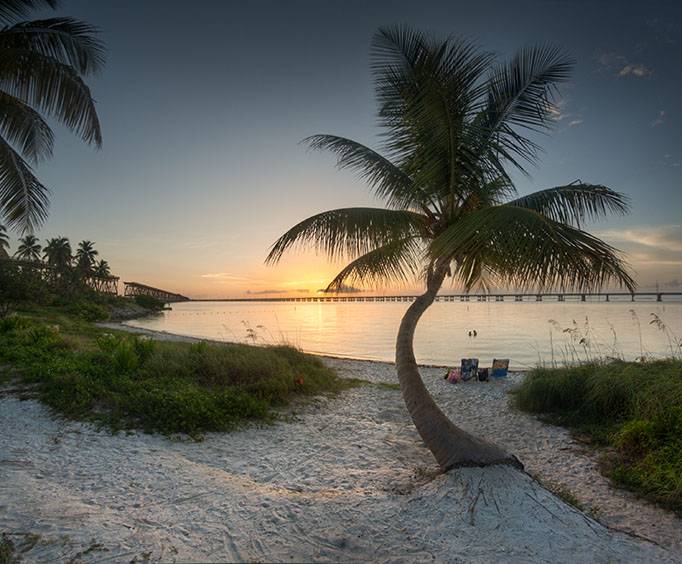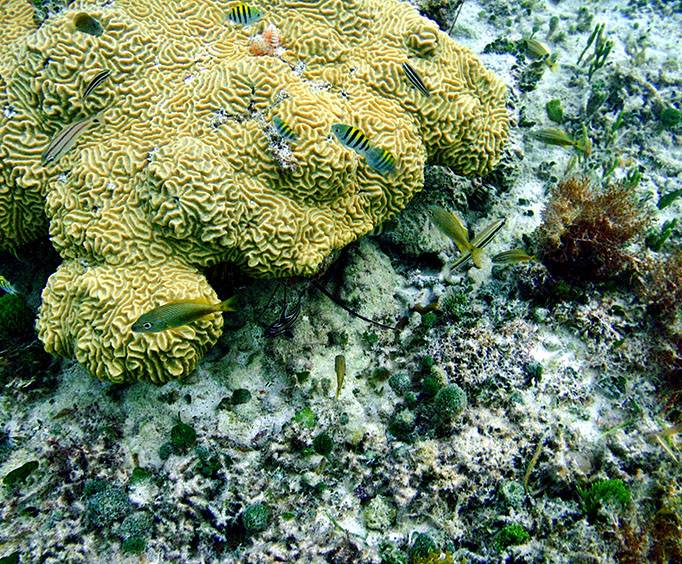 Bahia Honda State Park near Key West, FL
36850 Overseas Highway Big Pine Key, FL 33043
In the midst of the Florida Keys is the island paradise of Bahia Honda. This island found its original fame after the commencement of the building of a railroad in 1905. This railroad was intended to transport people to the Florida Keys. This railroad was completed in 1912, but it was destroyed by a hurricane in 1935. Parts of the railroad bridge still exist, affording tourists an excellent view of the island and surrounding ocean. Part of the island became a park in 1961. It first only covered 13 acres. Today, the park covers over 500 acres of one of the most beautiful islands in this already flawless area.
This is the perfect destination for snorkeling, beach combing, playing in the waves, or just relaxing. The park also offers a gift shop, snack bar, kayak rentals, snorkeling tours, concessions, and free Wi-Fi access. There are picnic areas and places to fish from shore or by boat. The concession site rents boats, kayaks, and snorkeling equipment. Visitors can also enjoy sightings of the abundant plant and wildlife. You can be fully introduced to these things at the island's nature center. For the convenience of tourists who wish to remain on the island for one or more nights, the park has plentiful campsites in the park's three campgrounds.
There are also cabins for rental. There are six cabins, each with a 6-occupant limit. They are all six two floors, have an upstairs porch, a ground floor deck, a picnic table, and a grill.