Key West & Florida Keys, Florida Adventures – Snorkeling & Diving

Snorkeling and sky diving are popular activities in the Key West, Florida area because they allow people on vacation an opportunity to do something they may not have a chance to do at home. Attractions like the Island T'ing - Snorkel and Kayak Adventure give people such opportunities.
Key West and Florida Keys Snorkeling & Diving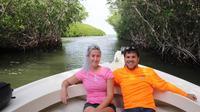 View some of the marine life in the ocean and the Florida Bay by snorkeling with equipment provided before the tour begins, stopping at various state parks for other views on the trip.
Available 347 days between Jan 19, 2019 & Dec 31, 2019
View Schedule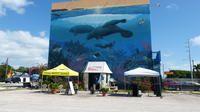 If you want to try scuba diving in Key West Scuba-Fun offers a morning of diving, equipment, and safety instruction and practice before taking you on two coral reef dives for an encounter with sea life including nonlethal sharks.
Available 157 days between Jan 25, 2019 & Jun 30, 2019
View Schedule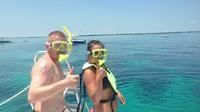 Sign up for a Snorkeling & Diving training course to gain skills for a dive site at the reef to explore with an instructor and see an array of marine life.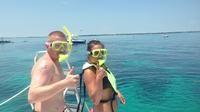 Only a short boat ride will take you to one of two snorkeling and diving sites you will encounter for this half day snorkel charter with lots of time to explore various fish and the reefs.
Available 345 days between Jan 19, 2019 & Dec 31, 2019
View Schedule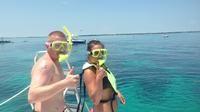 If you enjoy snorkeling and diving, check out the Dive Charter from Tavernier, in which you can explore the ocean from two dive sites and check out the fish with your captain, and the tour includes snacks, water and diving equipment.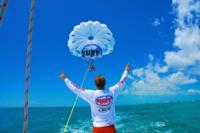 On your next Key West journey get prepared to board the Reef Express where you will be taken to shallow waters in Florida's National Marine Sanctuary to enjoy a half-day of snorkeling adventures to see beautiful marine species and coral.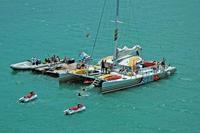 Snorkeling and diving are great ways to spend a vacation in the Florida Keys, and combining them with other activities can be a great way to spend a day, so why not sign up for this sailing and watersports package.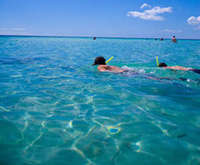 There is a chance for you to go snorkeling and diving in which you will tour and give yourself the greatest vacation with your friends and family for the first time in a long time while you stop and take pictures.
Available 347 days between Jan 19, 2019 & Dec 31, 2019
View Schedule
Jan 19
9:00 AM
12:00 PM
3:00 PM
Jan 20
9:00 AM
12:00 PM
3:00 PM
Jan 21
9:00 AM
12:00 PM
3:00 PM
Jan 22
9:00 AM
12:00 PM
3:00 PM
Jan 23
9:00 AM
12:00 PM
3:00 PM
Jan 24
9:00 AM
12:00 PM
3:00 PM
Jan 25
9:00 AM
12:00 PM
3:00 PM
Jan 26
9:00 AM
12:00 PM
3:00 PM
Jan 27
9:00 AM
12:00 PM
3:00 PM
Jan 28
9:00 AM
12:00 PM
3:00 PM
Jan 29
9:00 AM
12:00 PM
3:00 PM
Jan 30
9:00 AM
12:00 PM
3:00 PM
Jan 31
9:00 AM
12:00 PM
3:00 PM
Feb 01
9:00 AM
12:00 PM
3:00 PM
Feb 02
9:00 AM
12:00 PM
3:00 PM
Feb 03
9:00 AM
12:00 PM
3:00 PM
Feb 04
9:00 AM
12:00 PM
3:00 PM
Feb 05
9:00 AM
12:00 PM
3:00 PM
Feb 06
9:00 AM
12:00 PM
3:00 PM
Feb 07
9:00 AM
12:00 PM
3:00 PM
>