Key West / Florida Keys Sightseeing Tours & Cruises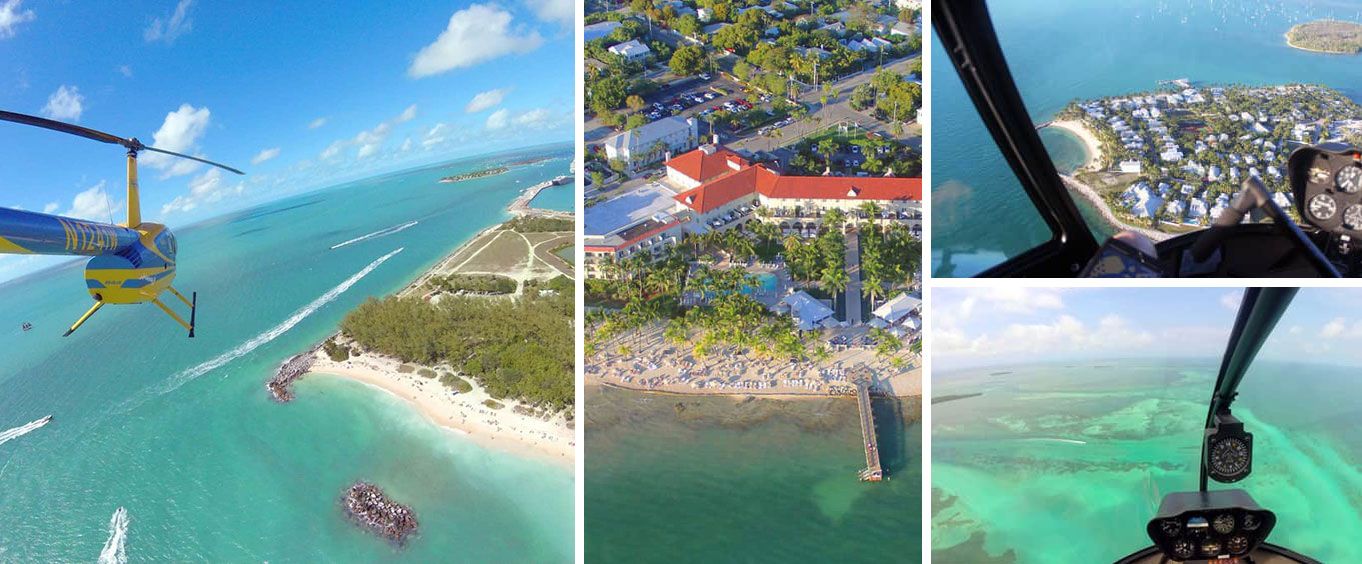 Key West and Florida Keys Sightseeing Tours & Cruises
When looking for a fun and unique way to tour the Key West area, consider taking the Island Tour with Air Adventures tour located in Key West, Florida. This narrated helicopter ride is great fun for the entire family and lasts approximately ten minutes. It departs from the Key West International Airport and covers around 20 miles of interesting Key West landmarks. Some of which include Smather's Beach, The Southernmost Point, Fort Zachary Taylor, Sunset Key, Wisteria Island, Mallory Square and Duval Street. Both photography and video cameras are permitted on the tour. It is recommended that guests wear comfortable clothing.
Available 388 days between Dec 10 & Dec 31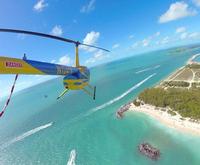 The water and the beaches in Key West, Florida are some of the prettiest ones in the world. If you want a new way to take in these sites, then consider the Air Adventures. You will get to experience Florida's large ecosystem from a helicopter in the sky. There are fish, birds, sharks, and turtles all over. The tour only lasts about 20 minutes but you will get to see a lot of different landmarks in that amount of time. You will see Mallory Square, Smather's Beach, Fort Zachary Taylor, Sunset Key, Wisteria Island, Duval Street, and The Southernmost Point.
Available 388 days between Dec 10 & Dec 31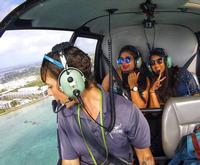 The Sunset Celebration with Air Adventures offers an opportunity for passengers can end the day while viewing the water and coastal details of Key West. Passengers will board a helicopter just before sunset so that they can see the blue water off the coast of Florida as well as the sun setting on the horizon. As the sun sets, champagne is offered for passengers to enjoy. Other beverages are also available. While in the helicopter, passengers could see sharks and other animals in the water along with many of the landmarks in Key West including Mallory Square. The ride is suitable for children and adults.
Available 388 days between Dec 10 & Dec 31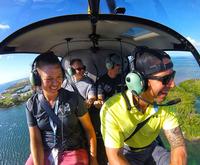 Key West, Florida is one of the most beautiful places on this Earth. I discovered the Best way to experience this breathtaking beauty. The Ultimate Island Air Adventure is your ticket to view Key West in a whole new way. Do Not forget your camera and video. You will have the opportunity to get some unique and amazing photos. The 30 minute flight will bring you above the sparkling, clean blue waters of Key West. The Helicopter will provide great views of the beaches, islands, and the wild creatures this fragile ecosystem supports. The Ultimate Island Air Adventure is a one of a kind way to view Key West, remember not many people will get to experience the area like this.
Available 388 days between Dec 10 & Dec 31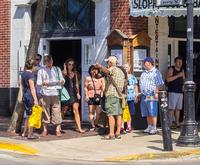 The Historic Key West Walking tour is a great activity and adventure for you and your family to do on your next vacation to Florida. You will have your own personal and knowledgeable guide that will show through this wonderful and rich with history city. This tour is appropriate for all ages of your group or family and it will last about two hours long. This is an outside walking tour so you will need to make sure you put on plenty of sunscreen and drink plenty of water during your tour. It's also handicap accessible to accommodate any of your special needs guest. Cameras are allowed so feel free to take as many pictures as you want.
Available 234 days between Dec 10 & Dec 31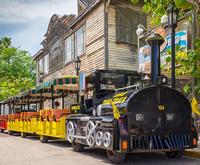 Before making your well-informed Key West vacation getaway planning decision, you can check out a unique sightseeing tour agency... Conch Tour Train. To experience the historic Key West area first-hand, you can book a ride aboard the city's famous train on which author Ernest Hemingway once rode. During the 90-minute train tour, you can expect to see fantastic sights and hear attention-grabbing stories of historic Old Town Key West. As the Conch Train makes a perfect loop throughout the area, populated with houses built during the Victorian era, you can discover for yourself why many tourists make the most of their Key West getaway. In fact, you can take pictures with your camera or videos with your digital recorder.
Available 388 days between Dec 10 & Dec 31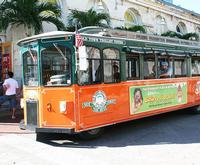 Go back in time to take an Old Town Trolley Tour of Key West and do some exploration in the process. The family is going to love this adventure because it comes with a hop on and hop off experience where everyone can look at 100 of the most interesting sights available and enjoy 12 different stops. Being on this island offers plenty to do, and no one will get bored when learning about the history from the informative guide. It's time to get out and see what is in store for fun on this exciting tour. So get the cameras ready to make those once in a lifetime that everyone will want to look back on and make again.
Available 388 days between Dec 10 & Dec 31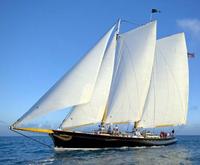 All hands on deck as you enjoy a sunset cruise aboard a beautiful 105 foot sailboat. All this is possible, plus much more, when you take a Champagne Sunset Sail aboard the America 2.0. This Tour will include snacks, complimentary beer, champagne and other cocktail beverages aboard the ship as you enjoy the sea and the sail. What a way to wrap up a beautiful day in Key West than to end in on a Sunset sail with a glass of Champagne in your hand . Enjoy the scenery as you sail by Zachary Taylor Fort, Sand Key Lighthouse, Mallory Square, and Sunset Pier. This Sunset Sail will give new meaning to The Key West Nightlife. Do not miss this exceptional romantic evening sail.
Available 157 days between Dec 10 & May 15