Attractions in and Around the Key West, Florida Area
Several exciting attractions in the Key West area attract people on vacation to their activity. Some of these include the Harry S. Truman Little White House Museum, the Key West Aquarium, and the Key West Shipwreck Historeum Museum. Each of these tour fantastic family attractions that are both informative and fun.
Key West and Florida Keys Attractions
This attraction is one of the exhibits dealing with treasures from a shipwreck in Key West that occurred in 1856 with the items on the ship recovered in the 1980s so that they could be on display.
Available 165 days between Jul 20, 2018 & Dec 31, 2018
View Schedule
Jul 25
9:00 AM
9:00 AM
9:00 AM
9:00 AM
Jul 26
9:00 AM
9:00 AM
9:00 AM
>
Get your thrill experience as you venture through the oddities that Key West's Ripley's Believe It Or Not museum, where you and your family can view strange sights such as a six legged pig or a real life shrunken torso!
Key West is noted for its beauty, and a Key West Sunset Dinner Cruise is a deliciously delightful way to enjoy it; the cruise offers up an evening of beauty, relaxation, and good dining in a fun atmosphere.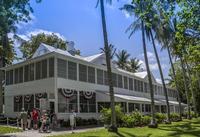 Come to the Key West in Florida and tour the historic place where President Truman spent just 175 days of his presidency and learn of it's history; before leaving, you will be knowledgeable on the World War 1 and the Spanish-American War, among other events that took place in this location.
There are attractions in Florida where you can participate in water activities or go visit the Key West Aquarium that all seemed to love because of the tour guides and the animals that they will see while traveling there.
Available 167 days between Jul 18, 2018 & Dec 31, 2018
View Schedule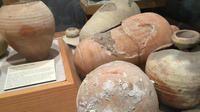 Located at the heart of Old Town, at the Mel Fisher Maritime Museum you can see artifacts from the Spanish Treasure Galleons, a Key West African Cemetery, and a slave ship; additionally, you can learn about Spanish coins, and the real Pirates of the Caribbean.
Available 122 days between Aug 1, 2018 & Nov 30, 2018
View Schedule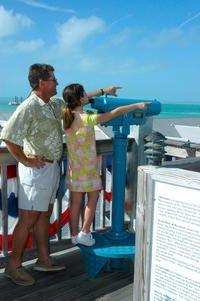 At the Key West Shipwreck Treasure Museum you will walk out onto an observation deck for an amazing view of the ocean then view an impressive array of artifacts that have been recovered from ships sunken off the coast.
Available 167 days between Jul 18, 2018 & Dec 31, 2018
View Schedule
Enjoy a full day road trip to Florida Keys Aquarium Encounters with a local tour guide and travel to many attractions throughout the day, including state parks and wildlife refuges.
Available 257 days between Jul 18, 2018 & May 31, 2019
View Schedule
Jul 18
9:00 AM
9:00 AM
9:00 AM
9:00 AM
Jul 19
9:00 AM
9:00 AM
9:00 AM
9:00 AM
Jul 20
9:00 AM
9:00 AM
9:00 AM
9:00 AM
Jul 21
9:00 AM
9:00 AM
9:00 AM
9:00 AM
Jul 23
9:00 AM
9:00 AM
9:00 AM
9:00 AM
Jul 24
9:00 AM
9:00 AM
9:00 AM
9:00 AM
Jul 25
9:00 AM
9:00 AM
9:00 AM
9:00 AM
>