Key West Full-Day Power Adventure: Sailing and Water Sports

201 William St Key West, Florida 33040
1-800-987-9852
Description
Key West Full-Day Power Adventure: Sailing and Water Sports Photos (1)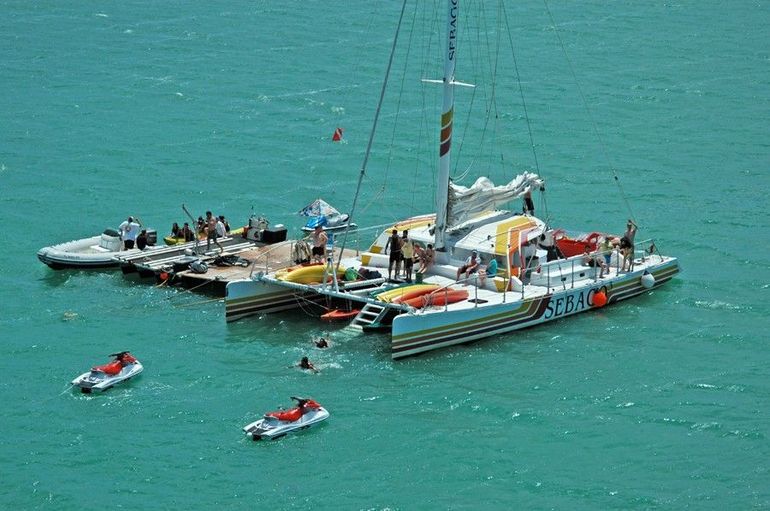 You will find in an adventure on the island of Key West. You'll be able to sail in a catamaran and enjoy the Gulf of Mexico which has some really calm waters. You'll be able to explore and feel comfortable all day in one of the best activities you could have. You will have a full day of adventure and fun with lots of water sports. If you're looking for an adventure then this is the place for you. You'll get to spend time out in the water away from everything and have the fun and adventure you need to relax. This is a place you'll enjoy spending your entire day in. It is the perfect opportunity to bring your friends and have a fun time in the water playing around and just swimming.
There are so many different water activities for you to choose from that you won't go wrong no matter what you choose. There is an adventure for everyone here and no matter what you like you will find something. There is snorkeling, kayaking and a lot of other fun and exciting activities for you to do and have fun. This is a full day's adventure and it is the best that Key West has to offer. You get to soak up the sun and do a lot of awesome and interesting things that will put a smile on your face. If you're really looking to have a good time then this is something you want to sign up for.
You'll explore a lot of cool and interesting things such as mangroves and you get to see Marine life like you've never seen before. This is one of the best places in Florida for scenery life.

This Key West experience lets you enjoy all that the island has to offer. Sail on a sleek catamaran along the smooth waters of the Gulf of Mexico and choose from several water activities, including kayaking around backcountry mangroves, snorkeling in the crystal-clear waters and more! A delicious lunch buffet on board is included.
On this full-day adventure, enjoy the best Key West has to offer! Sail on a comfortable, sleek catamaran along the smooth waters of the Gulf of Mexico and admire the gorgeous tropical scenery. Soak up the Florida sun on the boat and choose from several fun water activities. Ride a WaveRunner, take a parasailing trip, kayak around Florida's backcountry mangroves or snorkel in the pristine waters and spot marine life! Your professional guide will ensure a fun and safe trip for everyone.

See Itinerary section below for a sample menu.
Book Now!