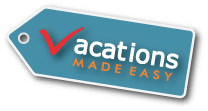 Visit Key West, Florida
So, why should you visit?
Endless Summer
Summer in the area never ends. On average, the high is about 83 degrees and the average low is 73 degrees. The water surrounding the island stays in the upper 80s, perfect for water sports and relaxing in the water. The temperature in the Keys has never dropped below freezing in record history! No matter what time of year you plan to visit, the weather will be perfect for your itinerary. Relax on the beach, ride bikes through the city streets, and just enjoy the sun: just how summer should be!
Water Sports

In the Florida Keys, the water is just a little more enchanting than in other parts of the country. The island is only about four miles long and one mile wide so water is a huge part of the experience. Visitors love taking to the water on sailboats, kayaks, paddleboards, and jet skis. Scuba diving and snorkeling are both popular because the world's third largest barrier reef is located right off of the island! Spending time out on the water is the perfect way to connect with nature and the world around you. The natural beauty of the sea will leave you feeling relaxed and ready for your next adventure.
The Sunsets
The most colorful time of the day on the island is around sunset. The sun paints the sky with beautiful colors that leave visitors breathless. Even locals who see the sunsets every day are amazed by the performance in the sky; no two sunsets are ever the same! At this time of the day, vendors, musicians, and acrobats gather on the streets to celebrate the end of another day. Walk through the streets and experience the culture of the island. A Florida sunset is something that you cannot miss; it's a rite of passage.
The Historic Sites & Museums
There is a rich history attached to the coast and because of that, there are many historic sites and museums just waiting to be explored. There's plenty to learn! Some of the most popular are as follows:
Mel Fisher Museum
Shipwreck Treasures Museum
Southernmost Point in the USA
Cemetery
Hemingway House
Lighthouse
Mallory Square
Fort Zachary Taylor
Little White House
Delicious Desserts
The small island has amazing food that can only be found here. The key lime pie is something that you have to try! You can find it at just about any local restaurant; that's one of the most notable parts of the island. Locals will also tell you that you have to try conch fritters which are deep-fried morsels of conch that have been breaded and seasoned with delicious spices. Of course, fresh seafood is one of the biggest local delicacies. You can find delicious lobster, grouper, stone crab, mahi-mahi, and snapper.

Best Western Key Ambassador R...
Doubletree Grand Key Resort
Southernmost on the Beach Hot...