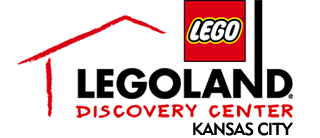 LEGOLAND Discovery Center Kansas City
Description
For some family-friendly fun in Kansas City, MO, make sure to check out the LEGOLAND Discovery Center. This amazing center is bursting with activities to capture the minds and interests of guests of all ages. This indoor LEGO playground features two rides, ten different LEGO build zones, a 4D theater, and more.
As soon as you walk through the doors, you will be swept away by the sheer number of fun activities offered. Whether you want to embark upon a medievally themed adventure, build and race your own cars, check out some cool LEGO art, or check out some enormously fun things at Miniland, there is something for everyone.
Train Station Adventure
Become the conductor of your own LEGO train at the Train Station Adventure area. This play zone features obstacles for train engineers to conquer all along a huge 15-foot building table. Guests can also embark upon a virtual tour of Kansas City with representations of famous landmarks along the way.
Miniland
Contrary to its name, Miniland is home to some big adventures! This miniature city is a sight to see! This interactive display features over 1.5 million LEGO bricks and even a day to night feature to spark the most wondrous imaginations.
Kingdom Quest
Travel back into the time period of knights and more on Kingdom Quest! This ride takes visitors on a spectacular adventure where they will have to blast trolls, skeletons and more to save the beautiful princess!
Merlin's Apprentice Ride
This enchanted cart ride allows guests of various ages to pedal an enchanted cart up and up into the air!
LEGO Ideas Studio
Your wildest dreams are sure to come true at the LEGO Ideas Studio. If you can think it, you can build it! You'll first draw your ideas out like a true architect then bring your creation to life! Plus, you can display it on one of the Cool Creation shelves for everyone to admire.
LEGO Master Builder Academy
Ever wanted to know what it takes to be a master LEGO architect? Check out the LEGO Master Builder Academy where you will be able to attend specialized workshops to build special things like NINJAGOs and spiders.
LEGO Art Gallery
For some inspiration, check out the LEGO Art Gallery. You can create some beautiful pieces of art for tons of visitors to see, so embrace your inner LEGO Picasso!
LEGO Racers
At the LEGO Racers stations, guests of all ages can build and test their own LEGO race cars. Compete with friends and family to see who can create the most aerodynamic LEGO vehicle.
Earthquake Tables
The Earthquake Tables will put your skills to the test. How high can you build a LEGO tower before it topples over into oblivion?
LEGO Friends
Join Olivia and friends for a fun playhouse adventure at LEGO Friends station. See who can build the best LEGO pizza or try out some fun karaoke!
DUPLO Village
Designed with the littlest architects in mind, DUPLO village features kiddo-sized bricks for some pint-sized fun.
LEGO 4D Cinema
Embark upon a 4D Adventure at the LEGO 4D Cinema. Guests will be treated to exciting LEGO themed movies, including the LEGO Movie 4D A New Adventure where you can see your LEGO movie favorites like Emmet and Unikitty!
After you've had a day filled with fun and creation, don't forget to stop by the LEGO retail center for some fun LEGO-themed souvenirs or grab a snack at the LEGO cafe. With so much to see and do, this center is a must-have addition to your Kansas City getaway!
MOST POPULAR THINGS TO DO
IN KANSAS CITY MISSOURI