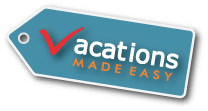 Kansas City, Missouri Vacation Packages, Show & Attraction Tickets, Information, Sightseeing, and Lodging Reservations
Kansas City, Missouri, is bursting with culture and activity, making it a great place to take a vacation. Known for its barbeque and jazz, Kansas City has a unique history. While staying in this bustling city, you can visit museums, see a variety of shows, catch a Kansas City Chiefs game, and much more in this energetic city.

Kansas City, MO Vacation Packages
If you are looking for a summer vacation experience full of thrills and refreshing chills, the Oceans of Fun Kansas City Vacation Package is just what you need.

Starting at

$178

per adult*




Package Includes

Oceans of Fun Theme Park Kansas City
Worlds of Fun Theme Park Kansas City
2 Nights' Lodging in your choice of over 61 hotels.
Experience the best of Kansas City with Kansas City Family Vacation Package which includes entry into the Schlitterbahn Water Park, and 4-night's lodging at an area hotel!

Starting at

$240

per adult*




Package Includes

4 Nights' Lodging in your choice of over 61 hotels.
Schlitterbahn Waterpark Kansas City
Take a visit to Kansas City for an outdoorsy vacation with your special someone at Worlds of Fun and two nights in the hotel of your choice!

Starting at

$178

per adult*




Package Includes

2 Nights' Lodging in your choice of over 61 hotels.
Worlds of Fun Theme Park Kansas City


Most Popular Types of Activities
Most Popular Types of Amenities & Room Types