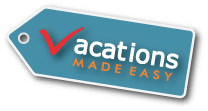 Jacksonville, Florida Vacation Packages, Lodging, Events Calendar, Tours, and Attraction Tickets
Enjoy sun, sand, activities, dining, shopping, sightseeing, and more in exciting Jacksonville! You can make online reservations with ease and safety to plan your ultimate seaside getaway!

Jacksonville, FL Vacation Packages
Explore the beautiful city of Jacksonville, Florida with the Jacksonville Family Vacation.

Starting at

$520

per adult*




Package Includes

Jacksonville Inshore Fishing Charter
4 Nights' Lodging in your choice of over 54 hotels.
For a great getaway with your sweetheart, the Jacksonville Romantic Getaway is a fantastic choice.

Starting at

$357

per adult*




Package Includes

2 Nights' Lodging in your choice of over 54 hotels.
Jacksonville Inshore Fishing Charter
Jacksonville, FL is brimming with things to do and see.

Starting at

$526

per adult*




Package Includes

3 Nights' Lodging in your choice of over 54 hotels.
Jacksonville Inshore Fishing Charter


Most Popular Types of Activities
Most Popular Types of Amenities & Room Types