Hatchet Resort
19980 E Hwy 287 Moran, WY 83013 |
1-800-987-9852

The Hatchet Resort is located in Moran, WY.

Details

Free Wi-Fi

Breakfast Available At On Site Restaurant

Free Parking
Check in: 3:00 PM Check out: 11:00 AM
AAA Rating:
AMENITIES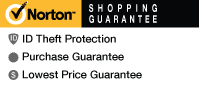 Description
Related Lodging by Category:
It offers great activities for all the guests to enjoy. The activities include hiking, fishing, horseback riding, mountain bike tours, chuck wagon dinners, and much more. Guests can even have a float trip arranged by the resort located at the Grand Teton National Park. The Grand Teton National Park is only eight miles from the Hatchet Resort. The float trip is exciting experience that your whole family can enjoy. They will get to float on a guided scenic raft.
There are several different room types that individuals can choose from. The rooms are known as deluxe, luxury, standard, Mt. Randolph cabin, economy, Osprey house, and hostel rooms. The resort is a great place to stay at for pleasure or business. Individuals can have their weddings at the resort and stay for their honeymoon. Business travelers can use the conference facility to hold corporate conferences and meetings.
The rooms at the Hatchet Resort will vary in the sizes of beds that it includes and the different accommodations. All of the rooms will come with a TV, desk, telephone, cable, VCR, thermostat control, and either a king size bed or queen size bed. Instead of having to try to locate places to eat, the guests can stay at the resort and eat at the Hatchet Grill. The Hatchet Grill serves a breakfast, lunch, and dinner menu.
MOST POPULAR THINGS TO DO
IN MORAN WYOMING