Day Trips in and around Jackson Hole, WY
With so many wonderful places to visit in and around the Jackson Hole, WY area, you can rest assured knowing that day trips in the region are going to be filled with excitement and gorgeous views! From natural beauty to impressive architecture, you can find everything you could want on a day trip here!

Enjoy a guided tour to look at all the sounds and sight around the famous Yellowstone National Park , while ending the day in comfort and tourist attractions at Jackson Hole Wyoming
Available 277 days between Jun 24, 2018 & May 31, 2019
View Schedule
This lovely Yellowstone day tour begins at Teton Village, Jackson Hole and Jackson Wyoming, free water is included on this tour when you stop for lunch at a deli before headed out to see beautiful wildlife with the provided binoculars.
Available 342 days between Jun 24, 2018 & May 31, 2019
View Schedule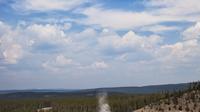 Take one of our day trips that will give you memories that can change your outlook on life, and you will see unique sights and understand why Yellowstone is many people's favorite United States National Park.
Available 234 days between Jun 24, 2018 & May 14, 2019
View Schedule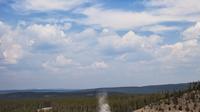 This family-friendly guided tour lasts up to 15 hours. The air-conditioned coach will pickup and drop off the guests at designated locations. Beverages will be provided for guests. Other equipment will be available for use upon request.
Available 342 days between Jun 24, 2018 & May 31, 2019
View Schedule

The Yellowstone Grand Teton 3 day tour starting at Jackson Hole lasts a total of 11 hours leads visitors to Hayden Valley which is home to wolves, grizzly bears, buffalo, and bald eagles.
Available 85 days between Jun 24, 2018 & Oct 31, 2018
View Schedule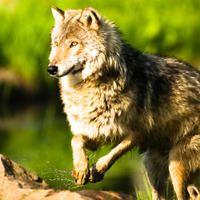 On one of our day trips from Jackson and through Yellowstone Park, you will see sights like none that can be seen anywhere on Earth, and you will make memories you can share with friends and family for generations.
Available 39 days between Jun 27, 2018 & Sep 24, 2018
View Schedule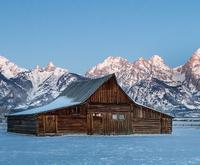 Bask in the alabaster glow of snowy peaks brimming with wildlife that may include elk, moose, bighorn sheep and more while riding in a 4 x 4 vehicle with an experienced local tour leader.
Available 280 days between Jun 25, 2018 & Mar 31, 2019
View Schedule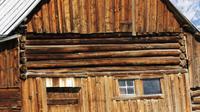 Take a full day tour from Jackson Hole to the Grand Teton National Park to ride around the area with 4x4's searching for the regions most dominant wildlife. Bring your camera along nature lovers; you may be able to capture Elk, Moose, or even wolves!
Pricing and schedule are currently unavailable.