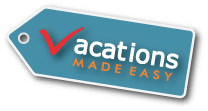 Indianapolis, IN
Simplify your Indianapolis vacation planning! You can find lodging and attractions in the largest city in the state of Indiana and make online reservations! Find lodging near the special events taking place at the RCA Dome and more!

Most Popular Types of Amenities & Room Types
Indianapolis, IN Vacation Packages
You can enjoy an exciting vacation in Indianapolis by booking the Indianapolis Vacation Getaway, which includes four nights of lodging!

Package Includes

4 Nights' Lodging in your choice of over 84 hotels.
Enjoy a fun family vacation in Indianapolis, Indiana with two nights' hotel accommodations at your choice of over 40 hotels.

Package Includes

2 Nights' Accommodations in your choice of over 84 hotels.