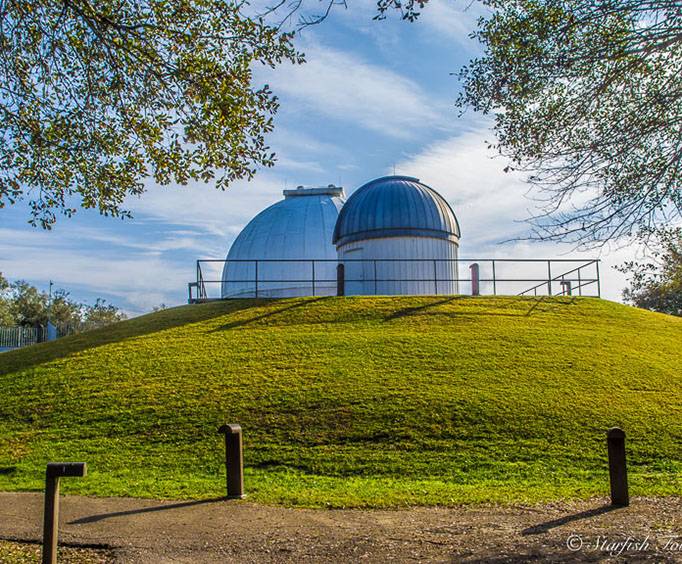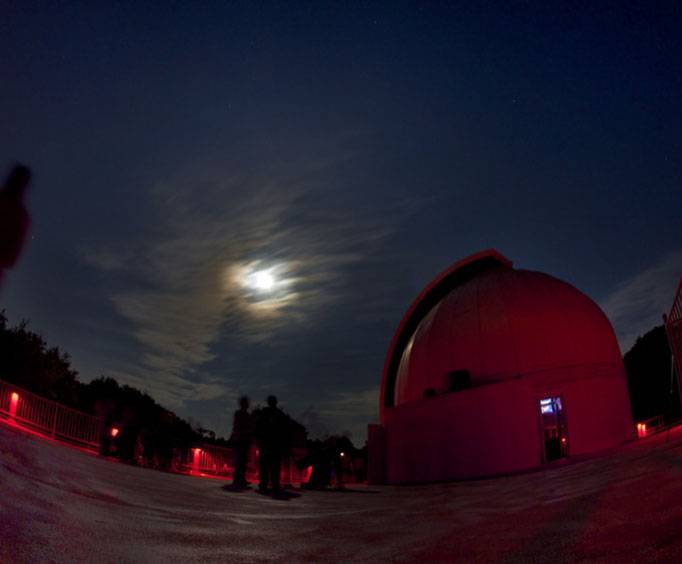 George Observatory near Houston, TX
21901 FM 762 Rd Needville, TX 77461
George Observatory is an observatory located within Brazos Bend State Park in Needville, Texas. Opened in 1989 and located less than an hour from Houston, the observatory is a popular destination for those looking to star gaze and learn more about the world's solar system.
The observatory features a variety of activities for its visitors. Three telescopes ranging in size at the facility allow for optimal viewing access of the night sky, and astronomers are on site to provide an in-depth explanation as to what is being viewed. The planetarium's Discovery Dome inflatable bounce house is perfect for little ones looking to release some energy throughout their visit. The meteorites exhibit includes a piece of meteor which fell to Mexico in 1969 and provides an in-depth explanation for those looking to learn more about meteors.
The best time to visit the observatory is at night when the sky is clear or if partly cloudy when the clouds are moving. During a full moon many of the stars are blocked by the moon's brightness so visitors are encouraged to check the moon phases prior to visiting.
The museum is open year-round on Saturdays and during the week by reservation. Reservations can be made for school groups, tour groups, birthday parties and other events, and cater to groups as large as 100 people. Overnight and other special events as well as astronomy and telescope classes are offered throughout the year by George Observatory. A visit to Houston is not complete without stopping at George Observatory to catch some of the most breathtaking views of the stars and planets that adorn earth's sky.