Sightseeing Tours & Cruises in Houston
Looking for a great way to spend your afternoon in Houston? Take one of these sightseeing tours and cruises to enjoy the best that the city has to offer. Learn more about the history of this enormous Texan cultural center!

Houston Sightseeing Tours & Cruises
Enjoy a few drinks as you dip into several of Old Town's infamous pubs in Houston Texas. Take the Old Town historic pub tour next time you visit the city to learn all its most fascinating history and enjoy a few drinks on the way.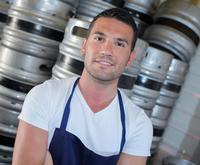 In many areas, craft brewing and distillery are all the rage which is no different at the Cypress Area Houston Distillery and Brewery Tour where a local guide leads you VIP style to learn about producing vodka, beer, and whiskey with samples at 3 local breweries and distilleries.
Available 1 days between Jan 27, 2019 & Jan 27, 2019
View Schedule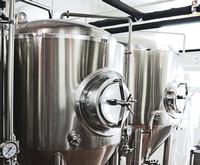 Grab all of your friends and head to Houston for a weekend of drinking and fun when you take the Houston Heights Triple Brewery Tour; Head into the city with your pals and bring your thirst with you as you will sample the beer at several locations.
Available 1 days between Dec 10, 2018 & Dec 10, 2018
View Schedule
There is a tour in Houston, Texas that you will enjoy with your friends and family while enjoying the brewery tour that will be fun with you and your spouse and children for a family vacation that will be different from the others.
If you love craft beer and spending a night on the town with friends than hop on a tour bus that will take you to several breweries throughout the Houston/Woodlands area and even give you samples of craft brew's at each location.
Available 2 days between Aug 12, 2018 & Dec 2, 2018
View Schedule
After an informative tour of the great city of Houston Texas, hop on a coach that will take you out to NASA's Space Center and give you an unforgettable tour of the grounds. You will visit Apollo 17, the last manned craft to fly to the moon, and so much more.
Available 124 days between Jul 26, 2018 & Dec 28, 2018
View Schedule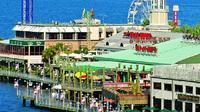 The Nasa Space Center and Kemah Boardwalk Tour takes a tour to landmarks in Houston then goes to to the NASA Space Center for some explorations and finally lands at Kemah Boardwalk for a choice of dinner from various restaurants.
Available 117 days between Aug 2, 2018 & Dec 28, 2018
View Schedule
Embark on a journey of your own next time you visit Houston and entertain the kids with a self-guided Scavenger Hunt challenge. Merely purchase your tickets ahead of time, and open the map of the city once you arrive to see all the best tourist spots in Houston.
Available 100 days between Jul 21, 2018 & Apr 30, 2019
View Schedule