Sightseeing Tours & Cruises in Houston

Looking for a great way to spend your afternoon in Houston? Take one of these sightseeing tours and cruises to enjoy the best that the city has to offer. Learn more about the history of this enormous Texan cultural center!
Houston Most Popular Activities
Enjoy a few drinks as you dip into several of Old Town's infamous pubs in Houston Texas. Take the Old Town historic pub tour next time you visit the city to learn all its most fascinating history and enjoy a few drinks on the way.
Available 225 days between Feb 20, 2019 & Dec 31, 2019
View Schedule
The Porsche Supercar Experience at Grandsport Speedway is a thrilling departure into the unknown speeds of a Porsche Supercar that scares and excites drivers, simultaneously, as they maneuver themselves around a race track typically reserved for professional race car drivers.
Experience the power behind a Cobra or one of the other classic cars avaialble, driving the vehicle on the Grandsport Speedway to take in the smell, sounds, and features that are available with the car.
Feeling the need for speed but driving a four cylinder is no problem when spending the day on a sightseeing tours and cruises at the Grandsport Speedway where speed demons can hit the track in their favorite car.
After an informative tour of the great city of Houston Texas, hop on a coach that will take you out to NASA's Space Center and give you an unforgettable tour of the grounds. You will visit Apollo 17, the last manned craft to fly to the moon, and so much more.
Available 314 days between Feb 18, 2019 & Dec 31, 2019
View Schedule
The Nasa Space Center and Kemah Boardwalk Tour takes a tour to landmarks in Houston then goes to to the NASA Space Center for some explorations and finally lands at Kemah Boardwalk for a choice of dinner from various restaurants.
Available 314 days between Feb 19, 2019 & Dec 31, 2019
View Schedule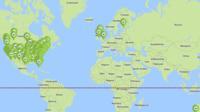 Embark on a journey of your own next time you visit Houston and entertain the kids with a self-guided Scavenger Hunt challenge. Merely purchase your tickets ahead of time, and open the map of the city once you arrive to see all the best tourist spots in Houston.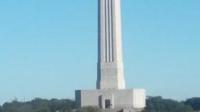 Fill your day with a detailed, guided tour and plenty of amazing photo opportunities while you are escorted through some of Houston's greatest landmarks, including the Battleship USS Texas and the San Jacinto Monument.
Available 301 days between Feb 19, 2019 & Dec 19, 2019
View Schedule