Private Tours in Houston, TX

Take a private tour to get an intimate look at the city of Houston, TX.
An amazing and memorable automotive activity awaits with the Porsche Supercar Experience at Grandsport Speedway; the experience includes professional instruction and time spent in the driver's seat of an incredible, high performance car certain to satisfy any need for speed.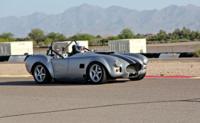 Choose a favorite Supercar to drive on a supervised private tour from a fleet that includes a McLaren, Porsche, Lamborghini, Aston Martin Vanquish, Corvette 7, Audi R8 and Shelby Cobra Spec Racer.

Come along and enjoy an unforgettable experience on a tour of the track learning about visual cues, braking points, car placement, and the racing line before finishing up with your own chance to get behind the wheel in the Exotic Supercar on this Ferrari Supercar Experience at Grandsport Speedway!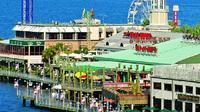 You can marvel at all the exhibits at Nasa Space Center, including Mission Control, Blast Off Theater and Rocket Park before heading to Kemah Boardwalk where you will find restaurants like Bubba Gump Shrimp and Flying Dutchman.
Available 231 days between May 5, 2019 & Dec 31, 2019
View Schedule
May 07
N/A
Sold Out
May 11
N/A
Sold Out
May 12
N/A
Sold Out
May 13
N/A
Sold Out
May 14
N/A
Sold Out
May 15
N/A
Sold Out
May 16
N/A
Sold Out
May 17
N/A
Sold Out
May 18
N/A
Sold Out
May 19
N/A
Sold Out
>