Houston, Texas: Activity, Attraction & Dining Options
Find a variety of Houston, TX activities and attractions to spice up your next visit to the area. Whether you're looking for entertaining dining or exciting sightseeing, Houston offers a number of entertainment options for its visitors
Houston Most Popular Activities
Take a walking tour of Old Town in Houston and enjoy the tales your energetic tour guide tells as they lead you down the streets of Old Town, pointing out historical features before dipping into a pub to grab a few drinks along the way.
Available 201 days between Mar 26, 2019 & Dec 31, 2019
View Schedule
The historic Houston small group Segway tour will be an exciting and new experience for the family its something that we have never done before and I'm excited to try out this fun Segway adventure with my family and friends.
Available 197 days between Mar 25, 2019 & Dec 30, 2019
View Schedule
Glide effortlessly through the streets of the Theatre District in Houston on an evening Segway tour. Enjoy the city lights as the bustling business streets calm for the evening in Houston. Listen as your tour guide tells you all about the various attractions you will visit on the trip.
Available 54 days between Mar 29, 2019 & Sep 28, 2019
View Schedule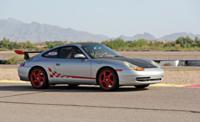 The Porsche Supercar Experience at Grandsport Speedway allows anyone, experienced or not, to choose their favorite car including the Audi R8, the Lamborghini,the Porsche and the McLaren to ride around the track, you even get a chance to drive the car.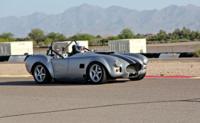 The Cobra Exotic Supercar Experience at Grandsport Speedway lets you experience a ride in an exotic car, the different cars to choose from are the Aston Matin Vanquish, McLauren, Porshe, Ferrari, Lamborghini, Shelby Cobra Spec Racers, Corvette C7 and an Audi R8.

The Ferrari Supercar Experience at Grandsport Speedway gives you the experience to ride in your favorite exotic car around the race track with an instructor, then you will get to drive after the instructor giving you tip about the car.
Find a seat on a double-decker bus in Houston and watch as the cities most prominent tourist attractions seem to be alive with the hustle and bustle of downtown city life. Then hop aboard a mini-van that will take you to Tanger Outlets in Texas City for an afternoon of shopping.
Available 282 days between Mar 25, 2019 & Dec 31, 2019
View Schedule
The Hard Rock Cafe Houston offers diners a variety from multiple menus while taking in the Rock 'n Roll memorabilia that decorates the restaurant; every dining experience at the Hard Rock Cafe is satisfying for the taste buds and eyes.
Available 282 days between Mar 25, 2019 & Dec 31, 2019
View Schedule