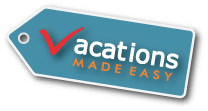 Houston, Texas: Experience The Lone Star State Through A Number Of Activity & Attraction Tickets, Show Tickets, Lodging & Complete Vacation Packages
Come explore the culture and history of the Lone Star State in Houston, Texas. Whether you're merely looking for one night of lodging as you pass through the city or need a vacation package complete with lodging and area activities, we offer something for everyone who plans to pay a visit to the city of Houston.

Houston, TX Vacation Packages
Travel to one of America's favorite destinations with this incredible four-night Houston family vacation.

Starting at

$275

per adult*




Package Includes

90 Minute Adventure Trail Ride
4 Nights' Lodging in your choice of over 134 hotels.
This Houston Romantic Getaway Package that provides two nights in the hotel of your choice and the Trail Ride Adventure with Lunch for everything you'll need to for the perfect romantic vacation.

Starting at

$297

per adult*




Package Includes

2 Nights' Lodging in your choice of over 134 hotels.
Trail Ride Adventure with Lunch
Everything is bigger in Texas and that's exactly why you won't want to miss out on this wonderful opportunity to go on a big shopping trip in Houston!

Starting at

$173

per adult*




Package Includes

3 Nights' Lodging in your choice of over 134 hotels.
Heart of the Tunnel Walk


Most Popular Types of Activities
Most Popular Types of Amenities & Room Types