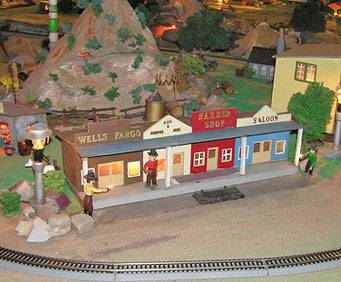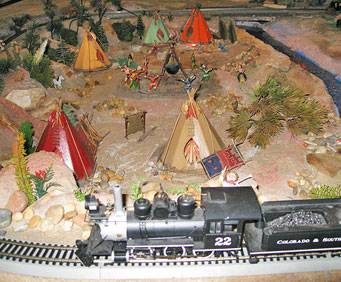 Tiny Town in Hot Springs, AR
374 Whittington Ave Hot Springs, AR 71901
Tiny Town in Hot Springs, AR is an attraction that caters to the entire family — from young toddlers all the way to centenarians.
This miniature world so appealing that multiple generations will get a kick out of it. A work in progress, the town has been added to for over sixty years!

Located on Whittington Avenue in Hot Springs, Arkansas and surrounded by Hot Springs National Park land, Tiny Town is touted as the world's best and largest indoor mechanical display as well as being the largest animated city in a model scale in the world. The first owner decided to recycle materials from things that people threw away to create this awesome miniature train town.

You will notice that bottle caps, popsicle sticks, discarded puzzle pieces, tin cans, pieces of wire and even sawdust are used in the design of a number of aspects in this little town. There are cool benches, train tracks, houses, trees and anything you can imagine in a small town — only in miniature. Kids and adults alike will marvel at the ingenious creativity of the builders of this miniature world. The designs seen around this little world are only limited by the imagination.

While not a place that will fill an entire day, you should easily be able to stick around for an hour or more exploring and marveling at the different recycled materials put into use to create Tiny Town. For sure, if you are traveling with children, this attraction is a must-see on your Hot Springs itinerary.