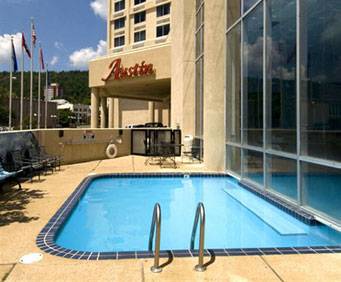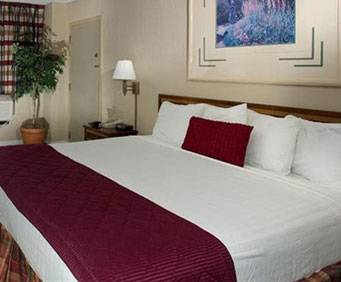 The Austin Hotel & Convention Center in Hot Springs, AR
305 Malvern Avenue Hot Springs, AR 71901
The Austin Hotel & Convention Center in Hot Springs, AR is the ideal place to stay when you're in the area, regardless of the reason for your stay.
You'll find some of the most luxurious accommodations you've ever experienced as well as your choice of room in their 14-storry, 200 room hotel and convention center. The friendly staff at the Austin Hotel will provide you with personal attention from the minute you walk through the door. You'll love the view you have of the Ouachita Mountains and downtown Hot Springs. Another bonus is being nearby to the Bathhouse Row, Hot Springs, Oaklawn Racing Track and the Magic Springs Amusement Park and more.
Whether you're here for a meeting, convention or just vacationing, you'll love the place and all it has to offer. If you just feel like relaxing and staying in for the day, take advantage of their full service Spa, which offers private baths in the thermal waters of Hot Springs as well as therapeutic massages, all for very affordable costs. After your massage, you can dine in the Magnolia Grill restaurant, which offer traditional as well as southern favorites and specialties. You don't want to miss their infamous Southern Bread Pudding. After dinner, you'll get to relax in the Rumors Lounge for some nighttime fun. If you like dancing, you can dance some tunes to the music of many of the local artists. The second Saturday of each month features Pig & Whistle. Austin Hotel and Convention Center offers some great package deals so call ahead if you're planning a visit to Arizona in the near future.