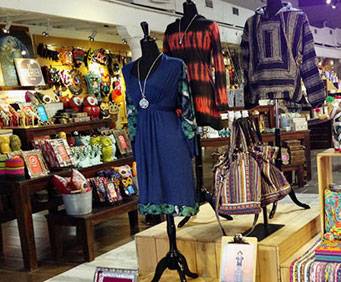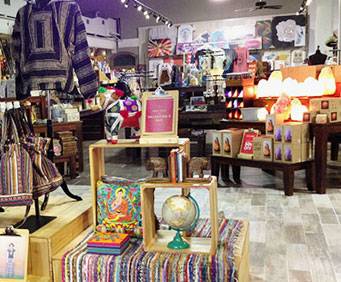 Romancing the Stone in Hot Springs, AR
350 Central Ave Hot Springs, AR 71901
Romancing the Stone in Hot Springs, AR has charmed many visitors over the years with its eclectic mix of goods imported from all over the world.
This unique shopping experience can be had at several locations within the Hot Springs area. No matter which location you visit, you are in for quite a treat as there is spectacular eye candy at every turn.

First of all, the atmosphere in the store is terrific. From the helpful and fun salespeople to the hint of exotic smells that come from their aromatherapy and incense products. The music they play in the store is fun too with hints of Cajun. You will have to spend quite a bit of time at Romancing the Stone because everywhere your eyes dart, they land on something totally wonderful. Whether it is an African Mask, a full-size statue or exquisite art carved from wood, there is a bit of something for everyone, no matter the style and taste.

Whoever is in charge of purchasing items from all over the world definitely knows what they are doing! You will find unique, one of a kind pieces from the exotic to the contemporary to the rustic and everything in between. Choose a bamboo plant for good luck or purchase a full size rickshaw and ship it home.

There are five locations in the Hot Springs area so chances are during your visit, you will find one. Whether you are camping in Hot Springs National Park or staying at a convention downtown, Romancing the Stone's unique shopping experience is likely just around the corner.