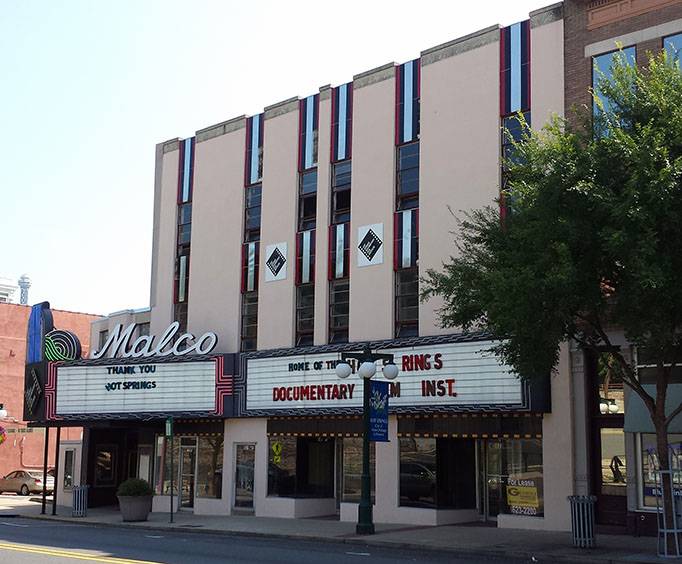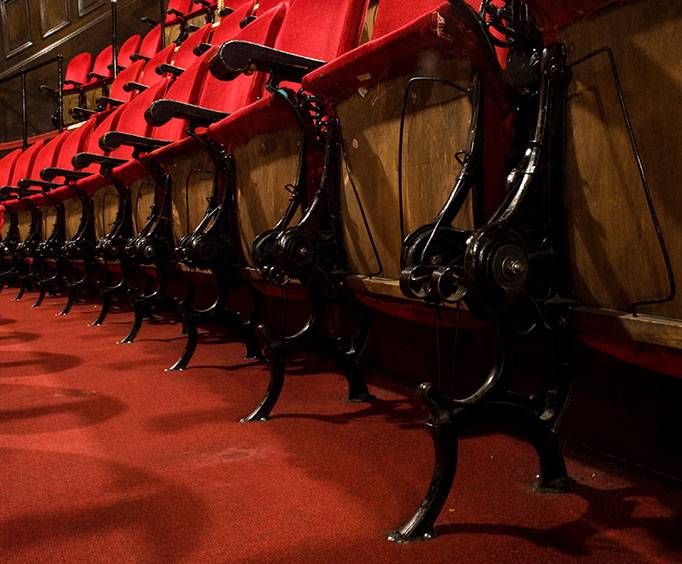 Old Malco Theatre in Hot Springs, AR
817 Central Avenue
The Old Malco Theatre can be discovered in Hot Springs, Arkansas.
Built upon a site that once held vaudeville shows, silent movies, modern films and specialty productions, the Malco is home to the prestigious Hot Springs Documentary Film Institute (HSDFI). Blade's magic shows were once performed there and it was frequented by former President Bill Clinton as a boy.
The building has an interesting history and some paranormal legends. For example, a woman disappeared from the audience during a magic show in the 1800s, and the old theatre is rumored to be haunted. There have been numerous reported sightings of the glowing ghost of a woman in the theatre basement, objects moving on their own, and screams emanating from the building.
The Old Malco Theatre was built on the remaining foundation of the Princess Theatre after it was destroyed in the 1935 fire on Christmas Eve. Its masonry entrance was also originally part of the former Princess Theatre. The front of the theatre has a large, red marquee and red tiles—an Art Deco style that was popular at the time it was built. Between 1929 to 1964, it had segregated entrances. The Civil Rights Movement in the 1960s caused segregation of entrances and seating arrangements to come to an end.
If you love art, history, magic or even a good ghost story, the Old Malco Theatre is the place for you! Be sure to also visit some of the nearby attractions such as the Gangster Museum of America, The Arkansas Alligator Farm and Petting Zoo, the Fordycye Bathhouse visitor center, and the many amazing dinner theatres.